Organizers to study 2030 Winter Games alternatives after no deal struck with Aragon
Catalonia may pursue solo candidacy after talks with neighboring region have broken down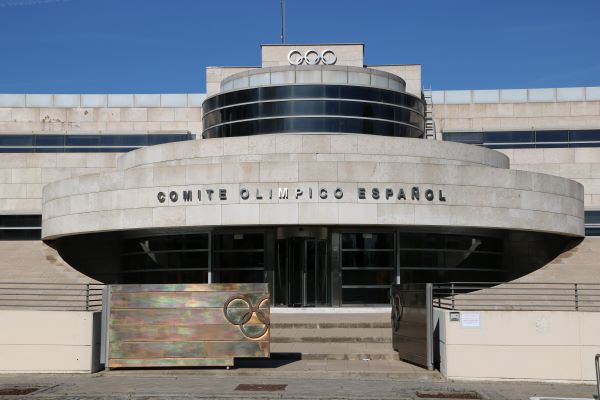 The Spanish Olympic Committee (COE) will study new candidacy options for a bid to host the 2030 Winter Games, as the body now believes negotiations with Aragon are closed, without an agreement in place.
One possibility could see Catalonia host the games alone. The Catalan government, not wanting to miss out on the opportunity to host such an event, recently put forward the idea after weeks of discrepancies and deadlocked talks with Aragon.
The last meeting between the Spanish Olympic Committee, Aragon, and Catalonia took place on Monday, without a successful conclusion. The COE will give a press conference on Wednesday to explain the state of the issue and the options available.
After much deliberation over where each sports event should take place, on March 28, 2022, the Spanish Olympics Committee announced a deal between Catalonia and the neighboring territory of Aragon to bid for the 2030 Games.
That agreement proposed that Catalonia would host alpine skiing, downhill and slalom, freestyle, snowboarding, as well as ice hockey played in Barcelona. Meanwhile, Aragon was proposed to host the biathlon, cross-country skiing, figure skating and speed skating.
The Catalan government then confirmed its support for the agreement, but Aragon chose not to. The day after the COE announcement, the president of Aragon, Socialist Javier Lambán, openly rejected it and said he would counter with a "fair and more balanced" proposal.
Catalonia, however, maintains that the issue is closed, and has even suggested there could be electoral interests behind Lambán's apparent u-turn, while the COE stated on April 1 that it would move forward with what it described as the "agreed upon" deal.
According to a recent government-funded survey, 74.2% of people who live in the Catalan Pyrenees are in favor of the games authorities have described as a "historic opportunity" but whether or not a bid will move forward is still up in the air.
Beyond the hurdles of securing a deal with another region or obtaining COE permission to go it alone, the event will also have to be approved by residents of the Catalan Pyrenees region.
On July 24, those who live in the Alt Pirineu and Aran area of the Western Catalan Pyrenees will vote on whether to host the Games, while the neighboring Berguedà, Solsonès, and Ripollès counties will vote on becoming "involved" in other ways such as by hosting training sessions.
Filling the Sink
Listen to the Filling the Sink podcast episode released on February 5 to learn more about the contentious 2030 Winter Olympics candidacy that has found opposition from within Catalonia as well.