Neymar transfer fraud trial begins in Barcelona
Footballer and former FC Barcelona presidents face up to 5-year sentences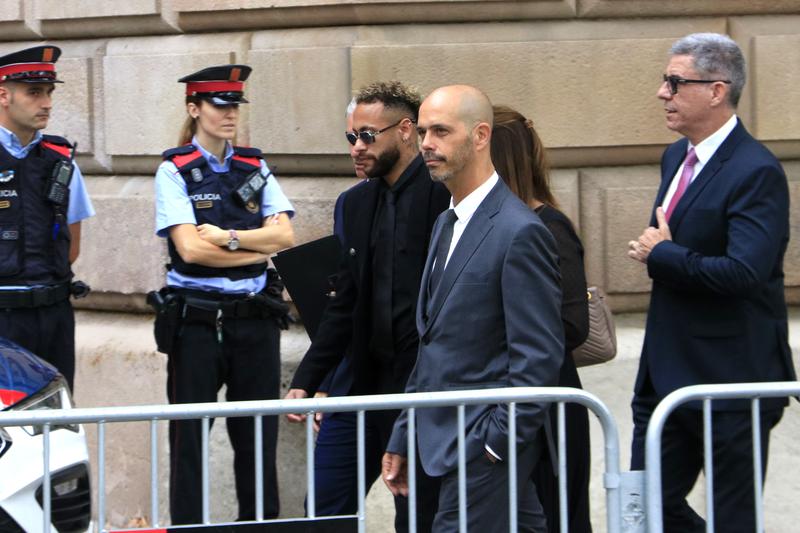 The trial of former FC Barcelona player Neymar and ex-club presidents Sandro Rosell and Josep Maria Bartomeu over the footballer's allegedly fraudulent 2013 transfer to the Catalan capital began in the Barcelona provincial court on Monday morning.
DIS, a company that owned a 40% share of the player's rights while at Brazil's Santos FC, claims Neymar's transfer to Barça cost at least €82m, well above the official €57m.
According to FC Barcelona, €17m was paid to Santos, of which DIS received €6.8m, while another €40m went to N&N, a company set up by Neymar's parents, who have also been charged with fraud.
The public prosecutor's office has requested a 5-year sentence for Rosell, in addition to a €10m fine and a 3-year disqualification.
It has also requested 2 years for both Neymar and his father, as well as one for his mother, and €10m fines each, but has not pressed charges against Bartomeu, who was the vice president at the time of the transfer. Bartomeu has been accused of financial irregularities while at the head of the team's governing board in a separate case.
DIS, on the other hand, is seeking 5-year sentences and up to €195m fines for Neymar, Rosell, and Bartomeu if found guilty of deliberately concealing the transfer deal's true cost.
Managers signed four different contracts when completing the transfer deal between Santos FC and FC Barcelona. This is what DIS is citing as evidence of the actual cost of the transfer. While one of these four agreements did transfer Neymar to FCB, the others were not directly related to this.
One of them was for Santos FC to play a friendly match against FCB as part of the Joan Gamper Trophy, a competition named after Barça's founder. A third deal was reached giving Barça priority to transfer three other Santos players, none of which took place.
Spanish Real Madrid football team president Florentino Pérez is among the witnesses who have been called in to testify. He will speak in court from Madrid and is expected to claim Barça secretly changed the transfer market and testify to his team's interest in signing Neymar.
Pérez is basing his arguments on a deal signed between FC Barcelona and Neymar's parents via N&N in 2011. The €10m agreement stated that the Santos player would go to FCB once his contract with the Brazilian team was over, which was supposed to conclude in 2014.
The deal also stated that if FCB or Neymar retracted their decision, they would still have to pay the entire cost to the other party.
FC Barcelona ended up signing Neymar a year earlier, in 2013, and paying an additional €30m to N&N.
Other witnesses who will testify in the trial include Barça's former sports director Andoni Zubizarreta.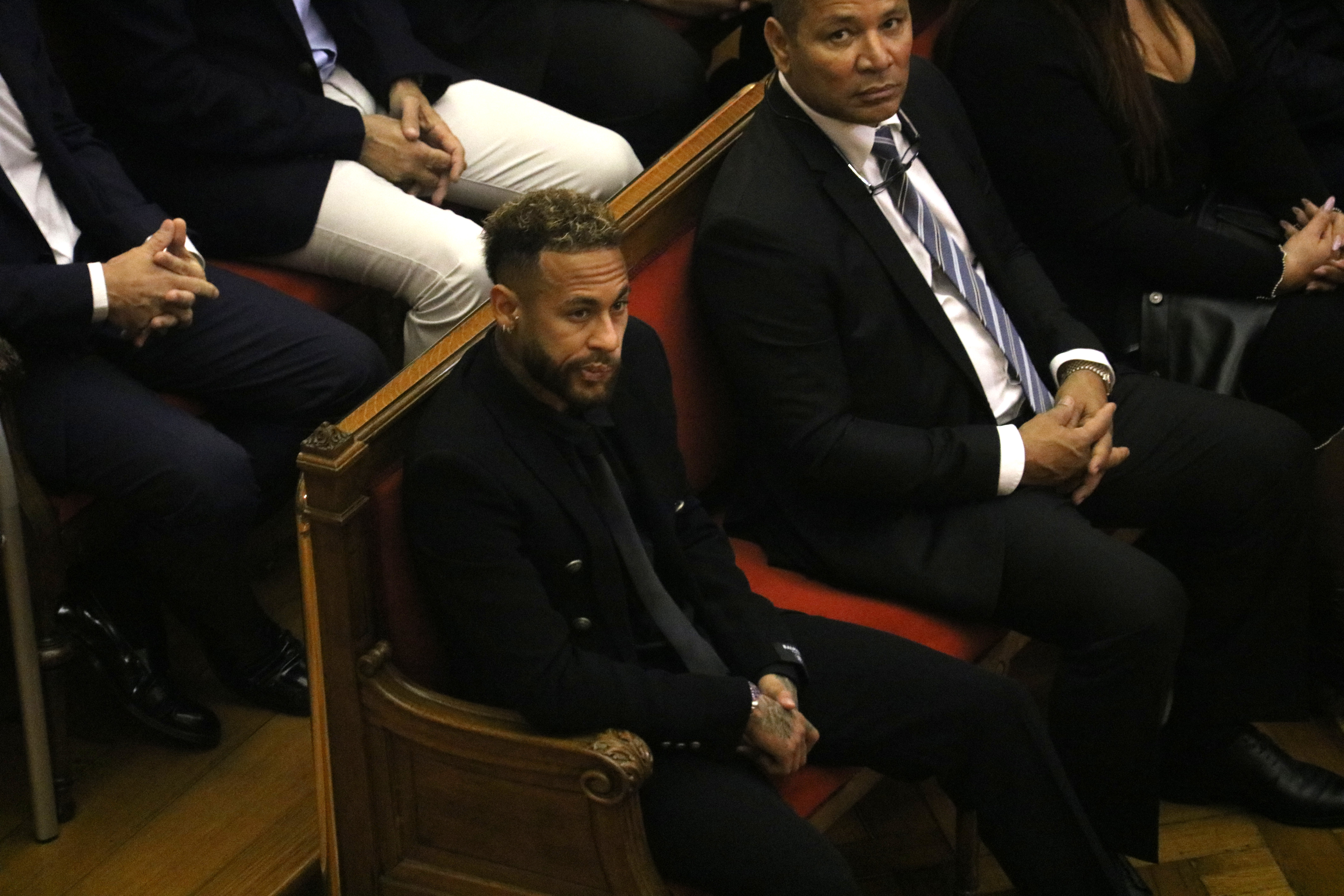 Neymar arrived in court around 9:45 am and left at 11:50 am followed by his lawyer and dozens of journalists.
He was surrounded by his family upon arrival, making it difficult to get a picture of him, however, when he left, he was only accompanied by his lawyer and someone else, making it easier for everyone to see him.
The player will not return to court until October 21. The trial is set to last until the end of October, just weeks before Neymar is due to play for Brazil in the Qatar World Cup.