La Seu d'Urgell and Sort to host 2027 ICF Canoe World Championships
Catalan towns won candidacy against Paris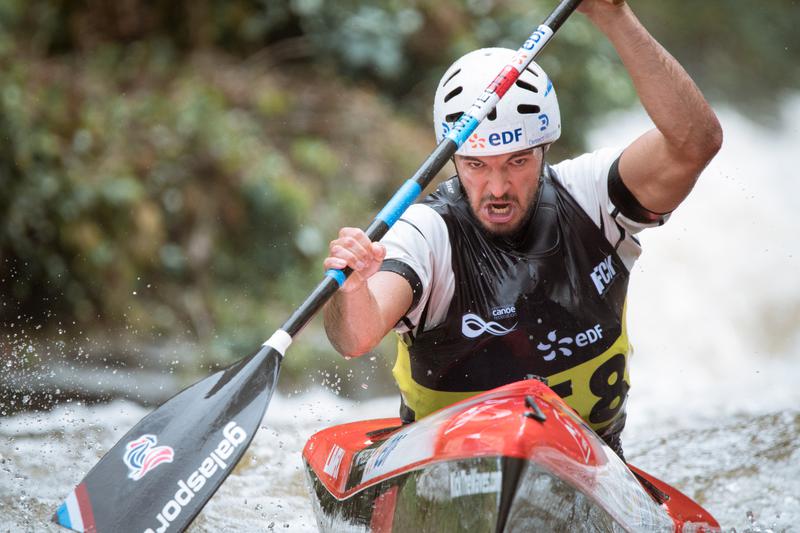 La Seu d'Urgell and Sort, two small towns in the Catalan Pyrenees, will host the 2027 International Canoe Federation (ICF) World Championships, as announced on Saturday by the federation in a ceremony held in Budapest, Hungary.
The Catalan candidacy won Paris, and the mayors of the two towns considered the victory a "huge success thanks to the joint work made by institutions," as Seu d'Urgell's mayor Francesc Viaplana and Sort's Baldo Farré said.
"We are convinced that this event will mark a before and after for La Seu and Sort, for the Pyrenees, for canoeing, and the social and economic development of the territory," both mayors said.
Presidency minister Laura Vilagrà announced the candidacy at the beginning of April.
At the time, she said that the 2027 International Canoe Federation World Championships would be an "opportunity" for the sports tourism industry in the Pyrenees, building on the experience earned by hosting various championships over the last 50 years.
The championships will include canoe slalom, kayak cross, canoe freestyle, and wildwater canoeing competitions.
Failed 2030 Winter Olympic Games bid
The bid to host the 2027 ICF Canoe World Championship in the Pyrenees follows a failed 2030 Winter Olympic Games bid after the Spanish Olympic Committee (COE) officially ruled out a candidacy in June 2022.
The lack of consensus between the COE and Catalan and Aragonese authorities over the distribution of competitions frustrated the project.
After much deliberation over where each sports event should take place, on March 28, 2022 the COE announced a deal between Catalonia and Aragon.
The Catalan executive then confirmed its support for the agreement, but Aragon failed to do so. The day after the COE announcement, the president of Aragon, Socialist Javier Lambán, openly rejected it and said he would counter with a "fair and more balanced" proposal.
Some residents did not support the project from the start. Listen to our Filling the Sink podcast episode published on February 2022 to learn more about it.