Kings League aims for Camp Nou sell out for Final Four showpiece finale
Police activate drone unit for final of football competition headed by former Barça star Gerard Piqué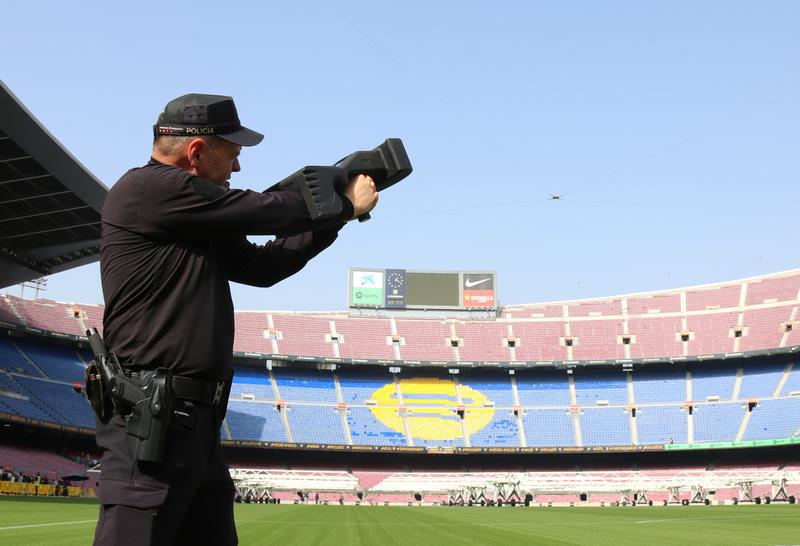 The Kings League has been a roaring success in its inaugural season, capturing the imagination of the public and significant media attention since the project was first announced just months ago.
This weekend sees the final four of the competition take place in FC Barcelona's Camp Nou stadium, with some 85,000 tickets already sold for the showpiece event.
The Kings League is a seven-a-side football tournament spearheaded by former Barça legend Gerard Piqué, who retired as a professional footballer earlier this season.
"It blows my mind to think that we could fill the Camp Nou this Sunday," Piqué said in an interview with Spanish sports news outlet, Marca, this week. "The first day we thought that it was working very well, but that it didn't have to be a fad and we had to work to establish it."
The tournament got underway in January 2023 with a league format and the top eight of 12 competing teams qualified for the quarter-finals, taking place on Friday, March 24.
The competition aims to combine traditional elements of football with modern twists, such as some rule changes and wildcard options, and many of Spain's biggest internet celebrities have taken part in the event, including Gerard Romero and Ibai Llanos.
Many former professional footballers have also been involved as players, managers, or presidents of teams, including Sergio Agüero, Ronaldinho, Chicharito, and a currently active professional player whose identity is being withheld.
Security
The Final Four of the Kings League expects huge numbers of people to arrive at the Camp Nou stadium and surrounding area from around 2.30 pm on Sunday, March 26, until around 11 pm.
As such, the Catalan Mossos d'Esquadra police force will launch a special security device for the event including activating the drone unit, while the city's local Guardia Urbana officers will manage mobility in the area surrounding the stadium. Private security agents will control the event inside the stadium.
The drone unit will monitor and prevent unauthorized devices from flying over the Camp Nou arena and intruding on the competition. As the Final Four is classified as a sporting event, the measures that will be activated are equivalent to those of La Liga or European games, thus searches will be carried out and alcoholic beverages, large bottles, and bulky objects will be prohibited from the ground.