Five medals for Catalans as Olympic Games draw to a close
Three silver honours and two bronze won by athletes competing in water polo, football, canoeing, sailing, and handball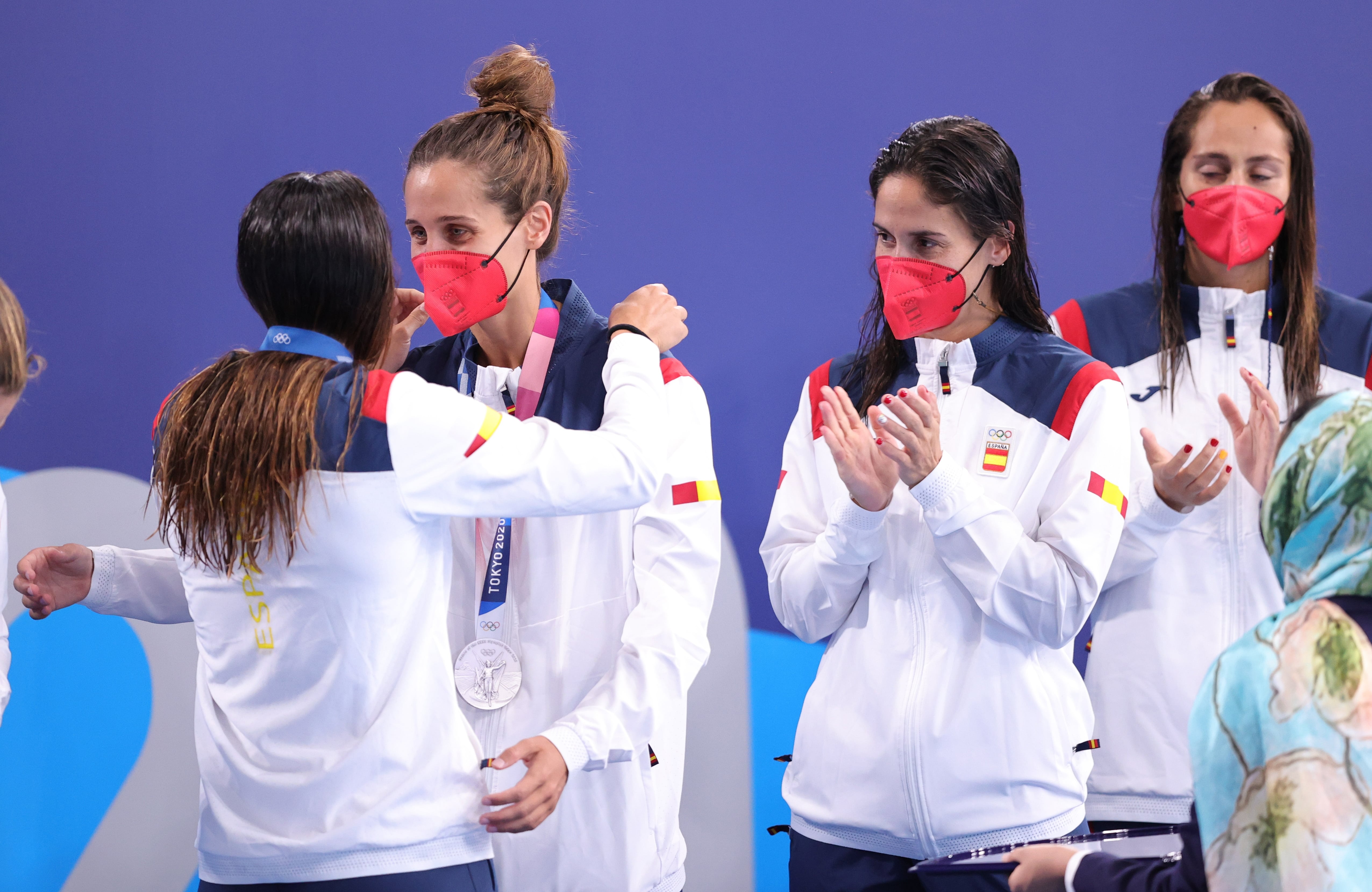 In the closing days of the 2020 Summer Olympic Games in Tokyo, Catalans representing Spain won silver medals in three separate team events - water polo, football, and canoeing.
Spain's women's water polo team that won the silver medal after a brilliant tournament was predominantly made up of Catalan athletes.
All of Roser Tarragó, Elena Sánchez, Elena Ruiz, Beatriz Ortiz, Paula Leitón, Marta Bach Pascual, Irene González, Maica García Godoy, Judith Forca, Laura Ester, Clara Espar, Anni Espar represented Catalonia in the Spanish national team, as they fell at the final hurdle against the United States.
In the men's football tournament, Catalans Eric García, Marc Cucurella, and Dani Olmo all won silver as Spain painfully lost in extra time of the final to Brazil.
In canoeing, Saúl Craviotto was a part of the four-man team that took home the silver medal in the men's K-4 500 metres, just losing out to Germany who finished first.
Two further events saw Catalan athletes bring home bronze medals for their performances in Japan.
Jordi Xammar earned bronze in the men's 470 sailing event, while a medal also went to the men's handball team that had Adrià Figueras, Antonio García Robledo, Aleix Gómez, Viran Morros, and Ferran Solé in its ranks.