Basketball fever in Badalona as King's Cup comes to town
Hosts 'La Penya' edged out in agonizing last-minute semifinal defeat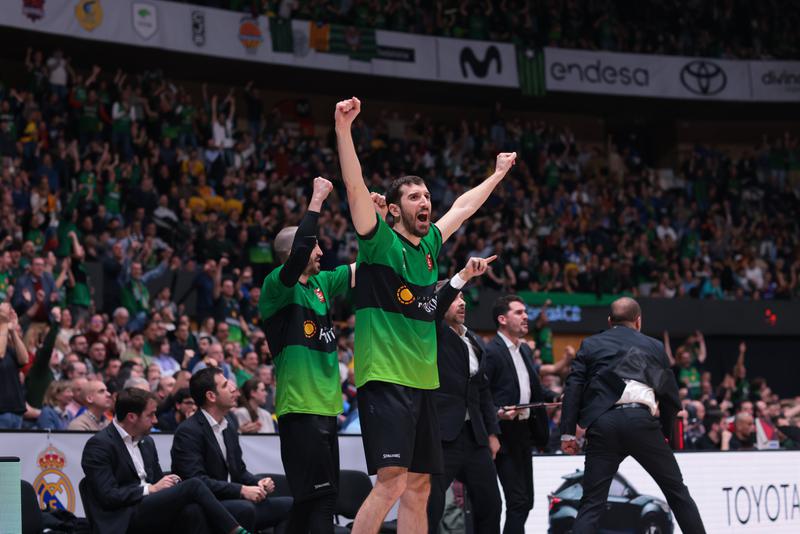 Basketball is already somewhat of a religion to many in Badalona, but things in the coastal city just north of Barcelona stepped up a gear this week as it hosted one of the highlights of the Spanish sporting calendar – the Basketball King's Cup.
What's more, the local team, Club Joventut Badalona, better known to their fans as La Penya, made it into the semifinals after storming to victory with a remarkable 94-81 comeback win against Baskonia on Friday night in the last eight.
Joventut were Catalonia's sole representatives left in the competition in the final four after local rivals FC Barcelona were narrowly beaten by Unicaja in overtime of their quarterfinal.
But a cruel last-minute 73-72 defeat to Lenovo Tenerife meant a dream home final was not to be for La Penya.
Badalona's Palau Municipal d'Esports was the venue for the final, semifinals and quarterfinals of the tournament from Thursday to Sunday.
Thousands of supporters from the eight teams that qualified descended on the city, with the festive atmosphere only enhanced by the ongoing carnival celebrations.
Fans were treated to an awesome display of human towers courtesy of local club, the Castellers de Badalona.
While La Penya managed to reach the same heights as their casteller colleagues in the quarterfinal against Baskonia, they fell agonizingly short in their semifinal defeat to Lenovo Tenerife who take on Unicaja in Sunday's final.