Barça's Alexia Putellas wins FIFA 'The Best' award for second year in a row
Footballer out with injury since last July has also won two Ballon d'Or awards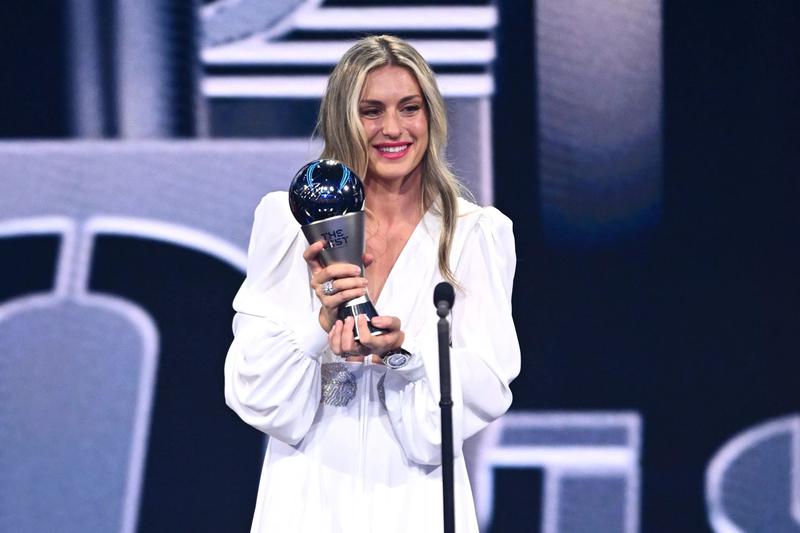 FC Barcelona player Alexia Putellas has been named The Best women's footballer by FIFA for a second year in a row.
In a gala held on Monday in Paris, the captain of Barça Femení added yet another award to her brimming trophy cabinet. Last year she won her first The Best award, and the midfielder also won the Ballon d'Or in October, her second in a row, becoming the first woman to win it twice.
Putellas is currently recovering from a long-term injury and has not been able to play a single game this season – she got injured in July, just before the Euros.
Alexia topped the poll to be named The Best of 2022, voted by journalists, fans, coaches and players around the world. She gained 50 points, while the runner-up, Alex Morgan, got 37.
Alexia's fellow Catalan and Barça teammate Aitana Bonmatí came fifth with 29 points.
In her acceptance speech, Alexia dedicated her prize to "all the people who have a dream."
"If you have it, dream it and work to pursue it, you can achieve it," she said.
The Barça captain congratulated Alex Morgan and Beth Mead, who came second and third, and thanked her family, teammates and the club, before adding: "Above all I want to remember all the people who have been there every day, not just now. Thanks to them I am what I am. I am a small part of all the people I have known."
Despite her injury, Putellas was rewarded for an exceptional 2021/22 season, playing a standout role in Barcelona's domestic treble and run to the Champions League final.
The Best men's player went to the Argentine world cup-winning captain and former Barça star Lionel Messi.