Barça win first-ever women's clásico against Real Madrid
Emphatic 0-4 victory gets FC Barcelona Femení off to a flying start to defend their league title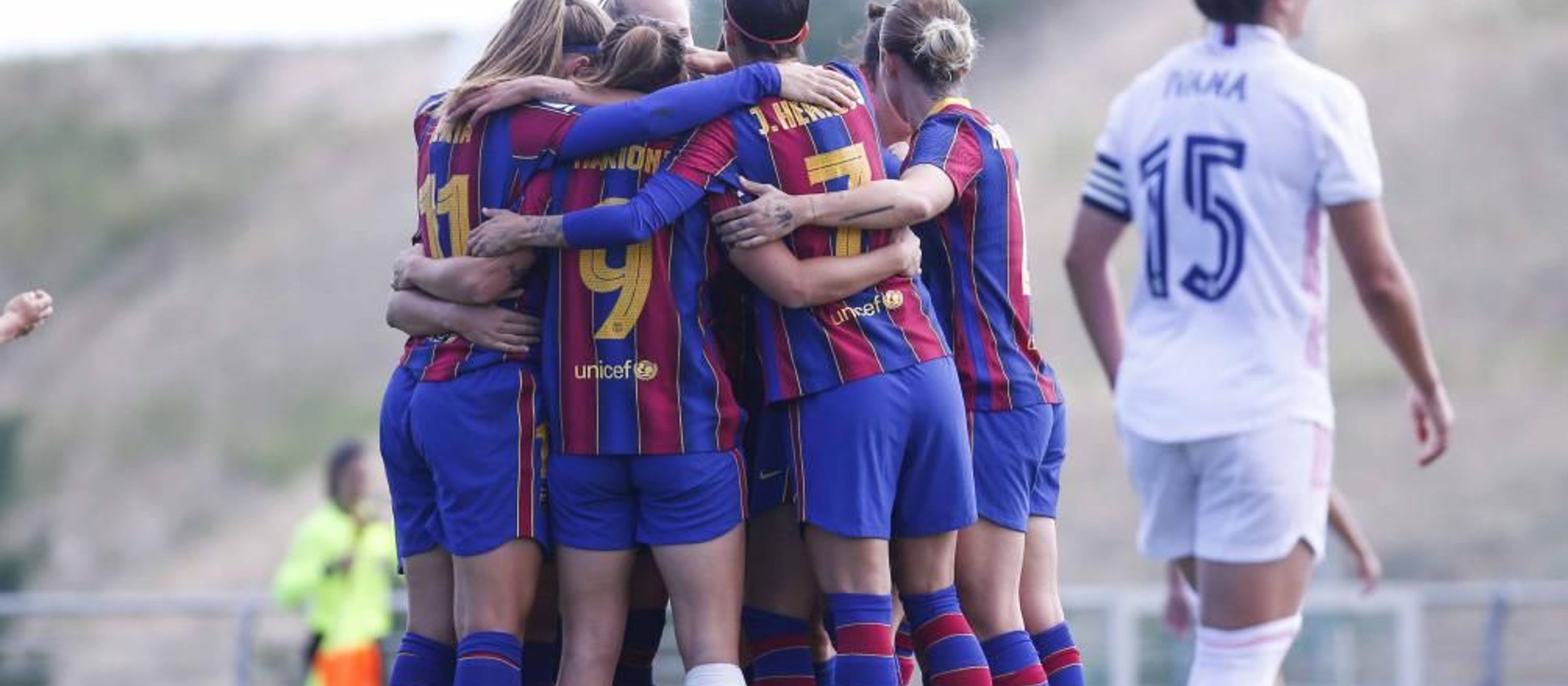 FC Barcelona and Real Madrid met for the first time ever in the realm of women's football on Sunday, with the Catalans coming away from the Spanish capital with three points, four goals, and a historic victory in the first-ever women's 'clásico.'
Patri Guijarro opened the scoring and wrote her name in the history books by becoming the first player to score in a women's clásico in the making. Further goals from Lieke Martens, Alexia Putellas, and an own goal from Misa Rodríguez sealed a dominant win from the reigning champions.
The win is the perfect way for the balugrana to kick off the defense of their title, as they aim for what would be a record 6th crown this season. The Catalans haven't won back-to-back league titles since 2015.
Up until this season, Real Madrid never had a women's team, and as such no Barça-Madrid match had ever taken place before.
Ahead of the 2019/20 season, los blancos purchased another club, C.D. Tacón, but the team kept their original identity for that season before changing to the colours, badge, and shirts of Real Madrid for this campaign.
Last season, Barça hammered their Tacón opponents 9-1 at home and 0-6 away.