Barça seek more history but will struggle to defy expectations in Copa del Rey final
The Blaugrana travel to Seville hoping to end the season on a high against Valencia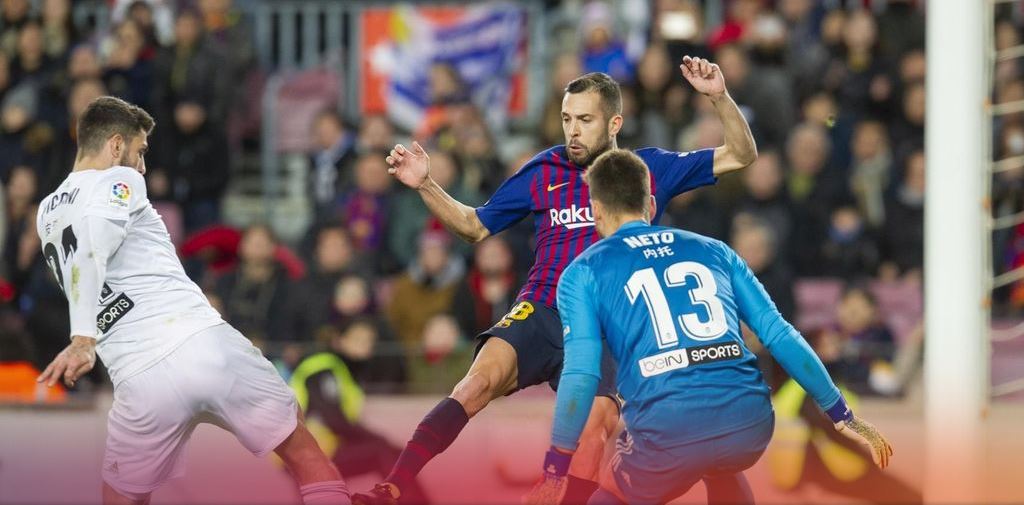 A successful title defense and a Champions League semi-final with a cup final still to come. For anyone else, this would go down as a straight-out triumph. But obviously, Barça are different.
To some of their most die-hard fans, it doesn't even matter if Ernesto Valverde's men win the Copa del Rey on Saturday night. As far as they are concerned, the season ended at Anfield, when the final whistle blew on their European hopes after a capitulation against Liverpool.
Nevertheless, for the team and for fans traveling to Seville's Estadio Benito Villamarín, the showdown with Valencia is not only an opportunity to wipe away the disappointment. It is also another shot at creating history – the only way a Barça victory can be classed as special.
After flying to the La Liga trophy with three games to spare – finishing ahead of Real Madrid by a record 19 points, surpassing even the 17-point margin from last year – the Blaugrana are now chasing their fourth domestic double in five seasons and their fifth Copa del Rey in a row.
Victims of their success?
Supporters of Valverde's squad believe the Blaugrana are victims of their own success, both this season as over the last decade, having stolen a march on their Madrid rivals well before the winter break in the league and started so strongly in the Liverpool tie at the Camp Nou.
Valencia's mixed record
The context around their opponents hardly helps matters. The most confident Barça fans will say Valencia are easy pickings: they too lost a European semi-final in England, except in the Europa League, and haven't won a title of any type in the 11 years since their last Copa del Rey.
But the Taronges have so far just about had the measure of their Catalan neighbors this year, holding them to a 1-1 draw at the Mestalla and a 2-2 draw away from home. Marcelino's side are also set to return to Europe's elite after clinching a place in the next Champions League.
Plenty of entertainment
Situated in the dog days of the Spanish football season, with the top flight complete, the Copa del Rey final is often high-scoring. Indeed, the three finals between these teams have somehow spawned 16 goals, with Barça coming out on top in their first meeting and their most recent.
Whether Barça turn up in full force and play with appetite or the players have psychologically packed their bags for the summer, Saturday will at least offer one last set of talking points.