Barça birthday request goes viral on Twitter
Granada woman appeals for FCB players to wish her grandmother a happy 99th birthday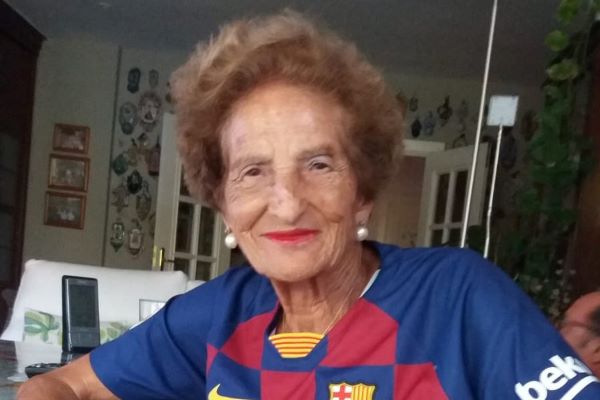 A woman from Granada has made a plea via social media to get a player of the prestigious Barcelona football team to congratulate her soon-to-be 99-year-old grandmother, Paquita, for her milestone - a plea which has since gone viral, currently with over 10,000 retweets and nearly 30,000 likes.
Twitter, haz tu magia ⭐️

Mi Yaya cumple 99 años en un mes, y es una forofa loca del @FCBarcelona_es. Nada le haría más ilusión que una felicitación de algún jugador del club. ¿Me ayudáis con RT porfi? 🙏🏻 pic.twitter.com/vOvfkTgHDd

— Carmen (@mlcestudio) May 18, 2022
The tweet, published on Wednesday, did not take long to grab the players' attention, as midfielder Pedri became the first Barça player to acknowledge her the following day, with a short video in which he said "I wish you a happy birthday. Enjoy it".
Espero que le haga ilusión❤️ Pedri nunca falla 💪🏼 pic.twitter.com/3nPjoJ6iO4

— xBuyer (@1996Javi) May 19, 2022
Since then, Brazilian Dani Alves has also congratulated Paquita on her immense achievement in a tweet on Friday.
The family has also explained that they will show the Barça birthday wishes to Paquita on her actual birthday, June 16.
Paquita's passion
Paquita's love affair with FC Barcelona began when she became a widow at a very young age. Her husband died on a Sunday and the last thing he asked her was if Barça had won. Paquita has been a big fan of the Catalan club ever since.
Paquita's granddaughter has explained that her grandmother never misses a game, and does not sleep if the team loses.