America's Cup in Barcelona could bring €1bn economic impact
Sailing competition will be held in Catalan capital in 2024, the choice of previous winning team from New Zealand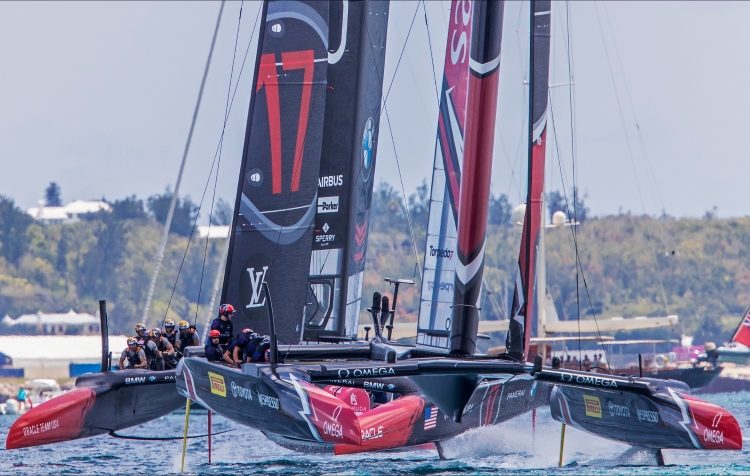 The 2024 America's Cup that will be held in Barcelona could have an economic impact of €1bn, involve more than 5,000 people and provide a wonderful opportunity for the Catalan nautical sector.
That's the verdict of the Basque industrial engineer Agustín Zulueta, who has taken part in several America's Cups and was a crew member of the Desafío Español 2007, the Spanish boat in that year's competition.
Zulueta gave a lecture in Tuesday at the Port of Barcelona organized by Barcelona Clúster Nàutic with the aim of explaining the opportunities the sailing competition can bring. "It's an economic and social revolution," Zulueta said.
"We are talking about more than two years of economic activity in the city and with a lot of people involved. Not only will the nautical industry benefit, but also the service industry, events and the media."
He also called for sustainability to be a priority for the competition, "with a specific team addressing environmental and recycling logistics."
"The Barcelona edition must be the most sustainable and innovative," he said.
Five teams a "mistake"
The 2024 America's Cup will feature five teams. The four challengers are INEOS Team from the United Kingdom, American Magic from the US, Luna Rossa from Italy and Alinghi Red Bull from Switzerland. They are joined by the 'home' team, actually Team New Zealand, the last winners of the competition who earned the right to choose the 2024 venue and plumped for Barcelona.
The restricted number of entries – there were 11 in 2007 in Valencia – is a "mistake", according to Zulueta
"Great expectation"
The president of the Port of Barcelona, Damià Calvet, said that the Copa América 2024 has generated "great anticipation" in Catalonia's nautical sector and beyond.
"The event will have a direct and lasting economic impact. Our estimates are about €1bn, talking about hospitality, restaurants, transport" and other related industries, he said.
Calvet also announced that the Barcelona Ocean Navigation Foundation (FNOB) will coordinate the project and take on the role as the main host at the Port of Barcelona.