Work begins on first community-owned wind turbine in Catalonia
The project will generate equivalent energy consumption of 2,000 families saving around 6,000 tonnes of CO2 each year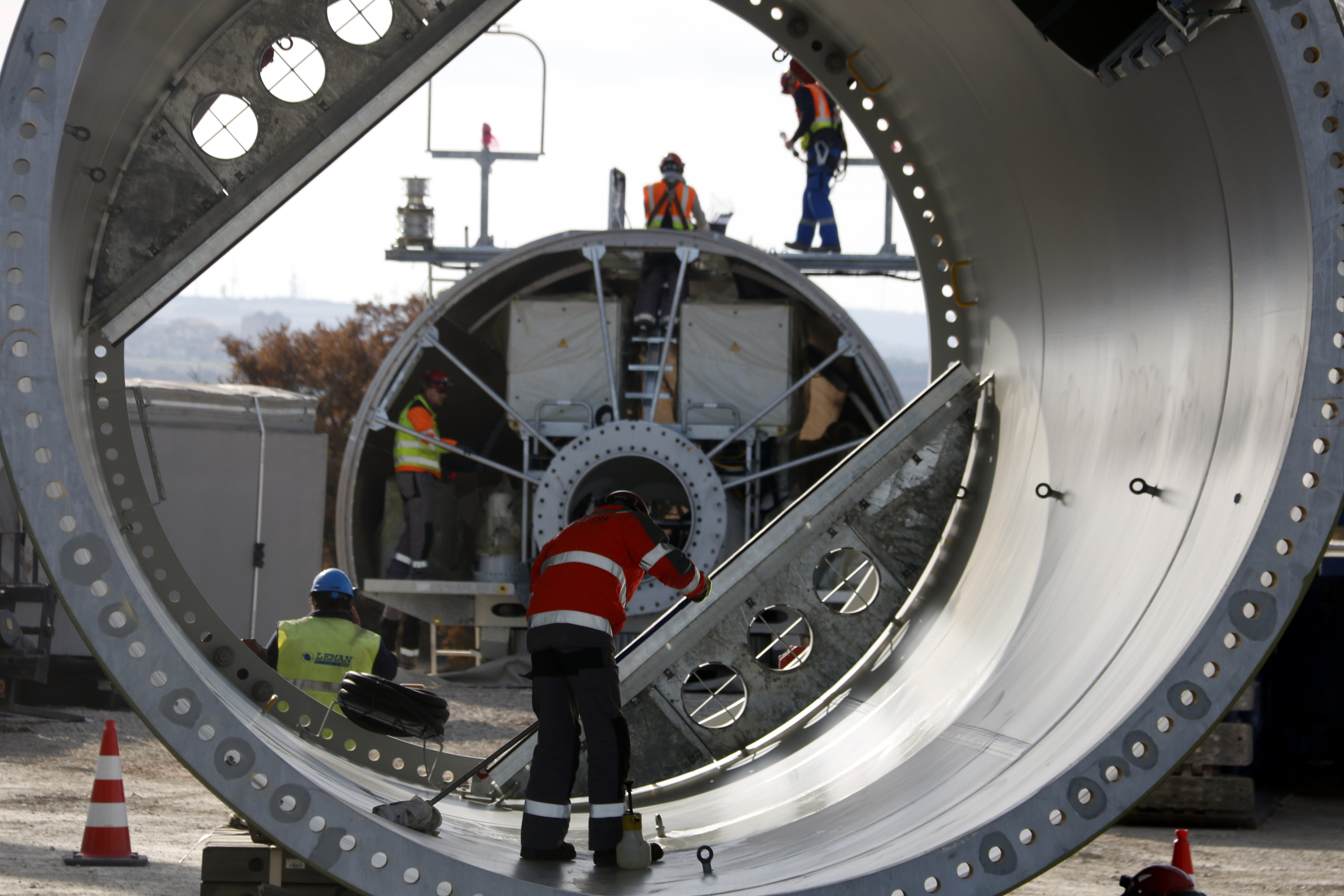 This week marks a first in Catalonia in the field of clean energy, as work began on the first community-owned wind turbine project.
The wind turbine will be able to generate 2.5MW of power, creating enough energy for up to 2,000 families.
The project, entitled Living from the air in the sky, and developed by wind energy cooperative EOLPOP, is valued at just over 3 million euros. It already has the support of 380 people, but a further 120 people are needed to cover the cost of the initiative, according to their calculations.
One of its promoters, Pep Puig, said that the aim of the project is to "democratize" electrical infrastructures allowing people to "own it."
Going green
Within twenty years, anybody who contributed economically toward the project, will have recovered their investment according to EOLPOP. From then on, they will be saving on the energy they consume. According to the project website, it will save between 5,000 and 6,000 tonnes of CO2 a year.
The energy generated by the turbine will be injected into the electricity grid, so that the revenues for the sale of electricity will be distributed among all the investors.
The wind turbine, called the Enercon E-103, is being built in the municipality of Pujalt, to the northwest of Barcelona. The components are already there, as experts have begun work with the aim of finishing construction at the end of this week or the beginning of the next.
Although the Living from the air of the sky project began four years ago, administrative obstacles have put it on hold until now.
Puig said that with more people "injecting into green energy," the less "dirty energy" will be consumed. "We need to have 100% clean energy in the energy grid of Catalonia," he said.
Energy for the people by the people
According to Puig, "it's absurd that there are windy areas of the country that people can take advantage of, but they cannot do so because the conventional energy infrastructure is designed so that the benefits are shared between the very few." He asks, why can't the people living in these areas "benefit directly."
This is the first project of its kind, not only in Catalonia but also in Spain. "There have been projects related to solar energy," said Puig, "but not wind." He hopes to have it up and running by Christmas.