Wildfire in southern Catalonia under control after affecting 30 hectares
Blaze forced ten people to evacuate near Tortosa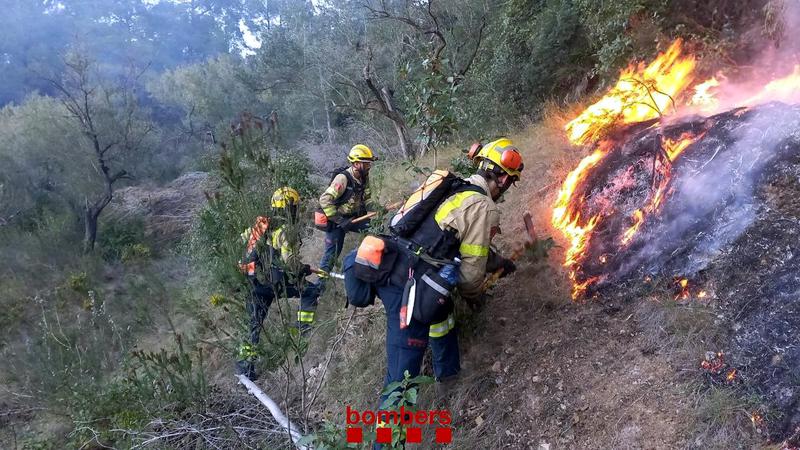 Firefighters controlled the wildfire in the southern area of Bítem in the town of Tortosa around 12:25 pm, almost 12 hours after it started. Overall, professionals believe the blaze has affected around 30 hectares.
Flames started 20 minutes past midnight in the 'Coll de l'Alba' mountain area, at 330 meters above sea level. Early in the morning, three aerial units joined the over 20 land firefighters units working to extinguish the fire.
During the night, just as a precaution, ten people were evacuated from their homes, as "we were worried about the wind, as this morning it was very strong," Tortosa mayor Meritxell Roigé said to Catalunya Ràdio radio station.
"Preventively, this night, Catalan Mossos d'Esquadra police evacuated ten people from nearby houses, and roads to the Coll de l'Alba, the eolic wind farm, and the Celio path have been closed. No people have been injured," firefighters said.
"We could say this has been a not-so-dangerous wildfire, even in a very difficult and dry area," Ricard Expósito, head of the Terres de l'Ebre emergency department, said.
Professionals estimate that the blaze has affected between 25 and 26 hectares.
Flames have mainly burned down trees, plants, thickets, and a metallic construction with no inhabitants.