Various organizations denounce assault by far-right Spanish nationalist group
Deposed vice president Oriol Junqueras publishes op-ed from prison on Madrid condemning the violence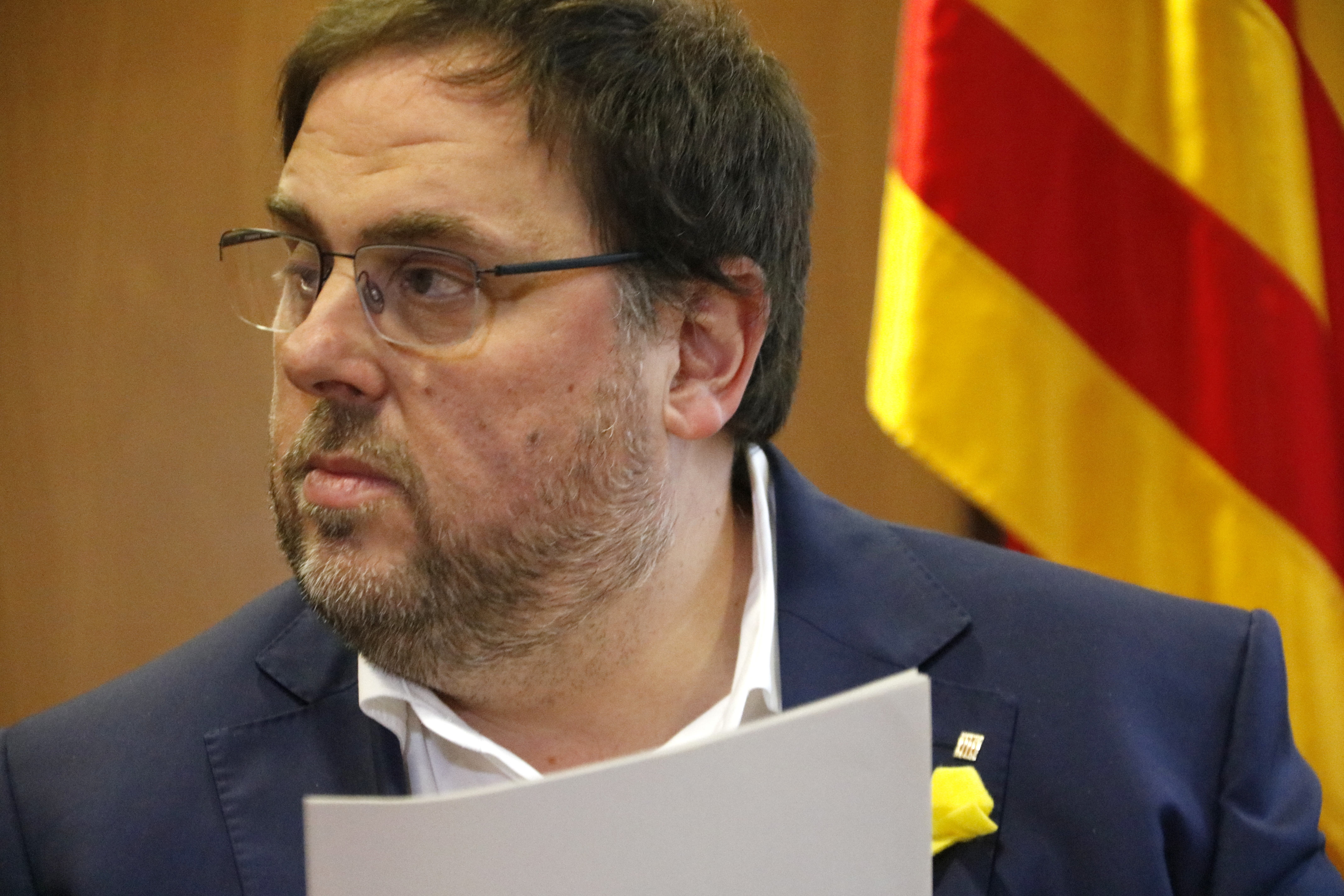 A far right group assaulted a 29-year-old man this weekend in the town of Mataró following a demonstration for the unity of Spain. The attack has elicited many responses, including a protest with thousands of people, outcry from several political and civic groups – even an article written from prison by deposed Catalan vice president, Oriol Junqueras.
The march in support of the unity of Spain took place on Saturday afternoon and the attack, according to Police sources, was registered at about a 7:45pm. This was when 15 to 20 people assaulted a 29-year old individual who was just then leaving his house. The victim was allegedly struck and punched in the face several times. Taken to the Mataró Hospital, the individual has so far not filed a formal complaint yet.
A protest of 2,000 denounces fascism
In response, a 2,000-strong protest against the attacks was called immediately afterwards, on Sunday evening. Organized by the Defense Committee of the Republic in Mataró (CDR), it denounced the fascist aggressions as well as what they see as tolerance for these acts from the central government. The demonstrators also cut off traffic for half an hour.
The mayor of Mataró, socialist David Bote, also expressed his anger through social network. "I strongly condemn the assault and any type of violence," wrote Bote to his Twitter profile. The assault also elicited comments from the leaders from the conservative People's Party (PP) and far-right anti-immigration Plataforma per Catalunya (PxC), José Manuel López and Mònica Lora, who headed the march on Saturday after which the incident occurred. López (PP) stated that "violence is never justifiable" and hopes that the perpetrators be harshly punished.
Despite a graphic video of the attack circulating on social media, showing the attackers draped with Spanish flags, Lora (PxC) focused on the timing of the event. "Proud of the demonstration," she wrote, clarifying that "there was no aggression" in the march, but instead simply in the town of Mataró. This, she wrote, she "condemns." Lora ends by writing "enough manipulation."