University of Barcelona remains in top 200 of Shanghai Rankings
UB is the only Catalan and Spanish university within the top 200, as UAB breaks back into the top 300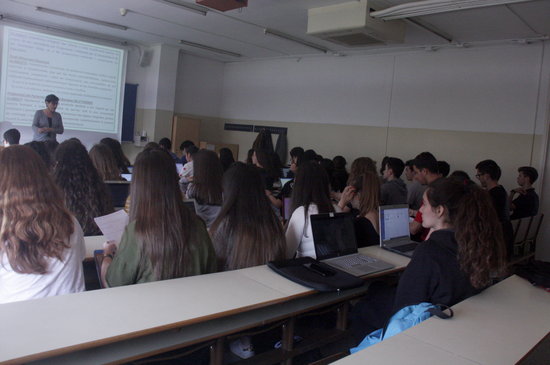 The University of Barcelona remains the top university in Catalonia and Spain, according to ShangaiRanking. It keeps its spot inside the top 200 for the second consecutive year, having dropped outside in 2017.
The Autonomous University of Barcelona (UAB), the Complutense University of Madrid and the universities of Granada and Valencia have all kept their spots in the top 300. However, Pompeu Fabra University has slipped outside of the top 300 for the first time since 2016.
UB's higher ranking can be attributed to extensive scientific production in indexed articles and a high level of publications in magazines such as 'Nature' and 'Science'.
This year's rankings see four Spanish universities entering the top 500 - the University of Zaragoza, the University of the Balearic Islands, the University of Seville and the University of Oviedo have all been included.
Despite the University of Santiago Compostela dropping out of the top 500, this still means that there are now 13 Spanish universities inside the top 500, up from 10 last year. Meanwhile, Catalonia's five universities inside the top 500 have all kept their spots.
Harvard has kept its top spot for the 17th consecutive year, having topped the rankings ever since their inception in 2003. It is followed by Stanford in 2nd, and Cambridge in 3rd, the highest ranked European university.
The rankings are made through analysis of bibliometric data regarding indicators such as the number of notable prizes achieved by students and faculties of the universities, research done by investigators or academic efficiency based on the size of the institution.