Two in three websites in Catalan lost visits as Google shows fewer results in language, group says
Alliance for the Digital Presence of Catalan study reveals more hits for Spanish content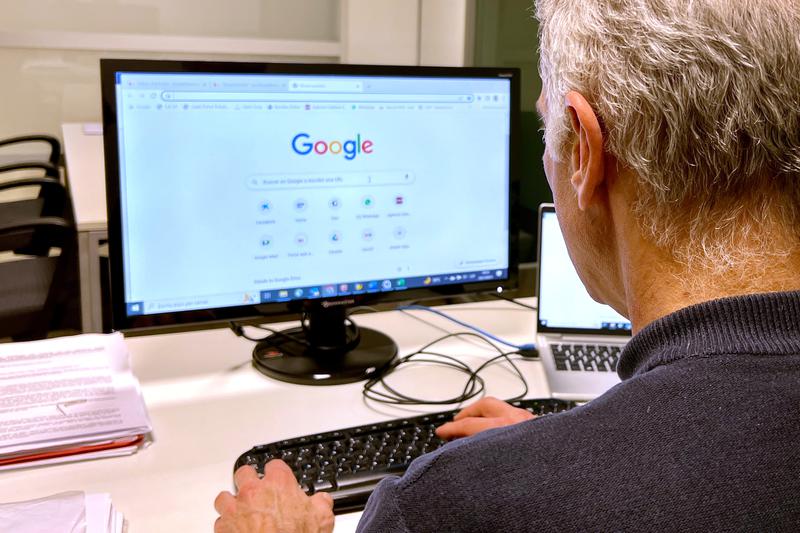 Two in three websites in Catalan have lost visits compared to ones in Spanish as the Google search engine results page shows fewer links in Catalan, a study carried out by the Alliance for the Digital Presence of Catalan reveals.
Overall, the team analyzed data from 639 multilingual public, academic, media, and business sector websites.
The research published on Tuesday states that 66.5% of the analyzed Catalan websites have seen their reach reduced compared to those in Spanish.
In fact, there is a strong correlation between the reduction in page visit numbers in Catalan with the increase in Spanish ones because while "Spanish websites gain a new visit, Catalan ones lose one," the text says.
Experts believe that Google changed its ranking algorithm as there is a "time coincidence of the incidents, and this new way of indexing the websites would explain the problem."
The alliance appeared months after learning that Google and other search engines showed fewer results in Catalan on their search engine results pages, as Viquipèdia, the Catalan version of Wikipedia, first reported it.
It is "discrimination" against websites in Catalan, the alliance coordinator, Albert Cuesta, said at the time of the group's presentation back in mid-March.
The report was sent to the Catalan government and will also be available "to the companies in charge of the main search engine pages to use them to strengthen their efforts in restoring the visibility of Catalan that they have helped to lose," Cuesta said after the release of the study.