Two arrested in anti-jihadist operation
Raid in the Catalan town of Mataró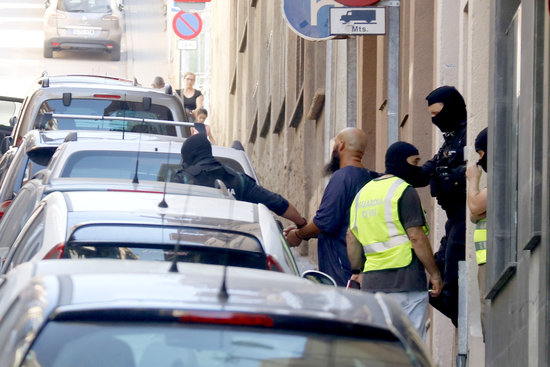 Spain's Guardia Civil Police arrested two people in an anti-jihadist operation on Wednesday in the Catalan town of Mataró, a seaside town north of Barcelona. They are accused of recruiting new fighters to send them to conflict zones.
The arrested are M.B., 46 years old and originally from Tétouan, Morocco, and O.K., 36 years old and from Tangier.
Police officers continued to raid their apartments in order to gather enough information to clarify their activities.
The anti-terrorist operation was ordered by the prosecutor of Spain's National Court. The investigation started in late 2015 thanks to the cooperation of different law enforcement agencies in different European countries.
The police corps found a group of individuals who consumed jihadist propaganda online—a method that has become widely used since the so-called Islamic State has lost ground in Syria and Iraq.