Truck drivers' strike causes traffic jams at Tarragona Port and Mercabarna
Transport union protests "inadmissible working conditions" and fuel price hikes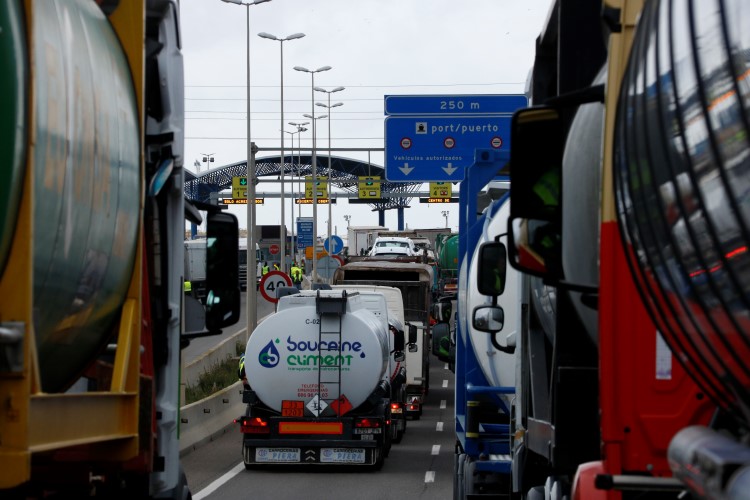 A truck drivers' strike led to some traffic jams in Catalonia on Monday morning, but, according to Spain's transport minister, did not have "too much of an impact."
The strike, called by the National Platform in Defense of the Transport Sector, did see long tailbacks in several truckers' hotspots.
At the Port of Tarragona, in the south of Catalonia, queues up to 1km long formed on the A-27 heading towards the port at around 8.30am, according to the Catalan Traffic Service.
Drivers also reported diversions in the southern town of Gandesa and at the entrance to Mercabarna, a wholesale food market warehouse.
Truck drivers organized an indefinite strike, starting on Monday, to protest against "inadmissible working conditions" as well as recent increases in fuel prices. The strike does not have the support of employers' associations.
"I think we need to call for calm, we will all get out of this together," Spanish transport minister Raquel Sánchez said.