'Stop Putin': Hundreds of Ukrainians in Barcelona protest Russian attack
Demonstrators march through city center urging Europe to "wake up"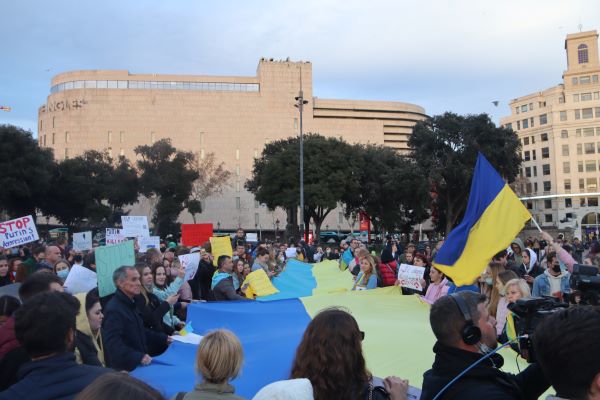 Around 300 Ukrainian residents of Catalonia protested Russia's attack on their country in a demonstration that began on Thursday evening in the center of Barcelona.
Protesters, many of whom were chanting anti-Putin slogans and singing the anthem and other traditional songs, first gathered at Plaça Catalunya before beginning to make their way down La Rambla boulevard and then to Plaça Sant Jaume, the square where the Barcelona council and Catalan government headquarters are located.
???? Hundreds of Ukranians at Barcelona's plaça de Sant Jaume square protest against Russia's invasion of their territory

More: https://t.co/xOmvT4fvUt pic.twitter.com/siVHWmABft

— Catalan News (@catalannews) February 24, 2022
Ukrainians and those marching in solidarity with them urged Europe to "wake up" to the threat of Russia, warning that while today their country may be under attack, other parts of the continent could be next.
Some carried signs comparing Putin to Stalin and Hitler, calling him a "killer", and demanding that he stop.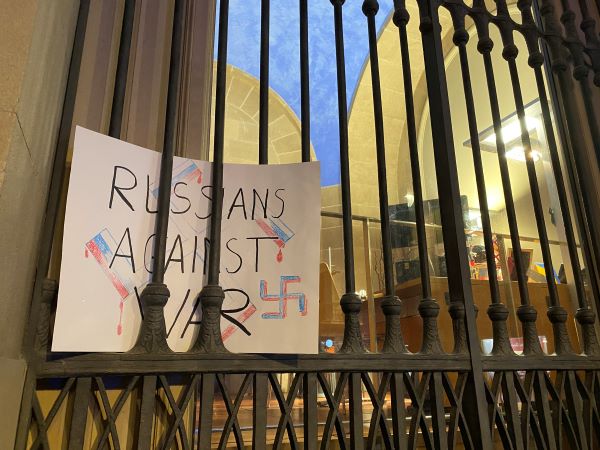 And as was the case at another protest that took place in Barcelona earlier on Thursday outside the Russian consulate, only hours after Russia's military operation in the country began, there were also Russian nationals who expressed their dissatisfaction with their government's actions.
The Catalan government, meanwhile, has sided with Ukraine and demanded a diplomatic solution to the crisis in the face of escalating tensions. "The government of Catalonia condemns Russia's attack on Ukraine," foreign minister Victòria Alsina said after meeting with Ukrainian consul Artem Vorobyov.