Spanish government looks at paid leave for parents looking after children in quarantine
Catalan health minister welcomes move but says it comes "a little late"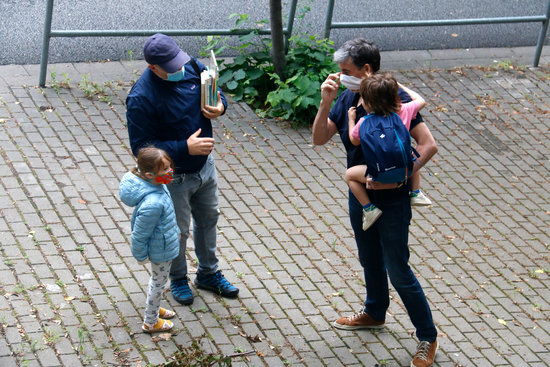 The Spanish government is examining "several possibilities" for parents who have to stay at home to look after children quarantined by the coronavirus, including the option of paid leave, according to Spanish education minister Isabel Celaá.
During an interview with radio broadcaster Cadena SER on Wednesday morning, Celaá stressed that a final decision on the issue has not been made yet and would depend on the Ministries of Labor and Health, but said it was important to talk about the options available.
A meeting between the health ministry and regional authorities is due to take place on Thursday with Celaá saying they want to "adjust some issues" such as the use of face masks in schools.
More widespread use of masks in schools setting can be considered "from the age of six," she added.
According to Catalonia's plan for a return to the classroom, all pupils over the age of twelve should wear face coverings, extended to all pupils over the age of six in areas with higher levels of Covid-19.
"A little late"
The Catalan health minister Alba Vergés welcomed the move but lamented the fact that it had taken until now for the proposal to be discussed.
"I'm glad they're studying it, but I think it's a little late," the minister said on Wednesday at an event at Sant Joan de Déu Hospital in Barcelona.