Spain sixth worst EU member state in perception of judicial independence
Main reason given for low ranking is "interference or pressure" from government over courts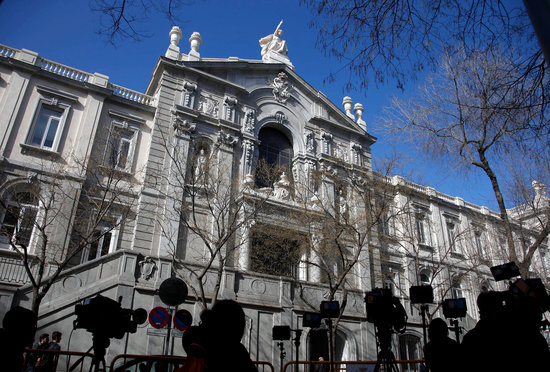 Spain is the sixth worst member state in the EU's judicial independence perception index. According to the European Commission's Justice Scoreboard for 2018, some 49% of Spaniards believe that the independence of their courts and judges is 'quite bad' (32%) or very bad (17%). That is almost one out of every two people surveyed. The only member states with a worse score were Italy (53%), Slovenia (54%), Bulgaria (57%), Slovakia (58%) and Hungary (69%). A year ago, Spain was the third-to-last country on the list.
The main argument for the low score those surveyed give to the Spanish judiciary is "interference or pressure from the government or politicians." Other factors include the fact tat the position or status of judges "does not adequately guarantee" their independence. Yet Spanish judges themselves rank their own independence with a score of 8.7 out of 10.
Concerns among Catalan parties
This issue has been raised by Catalan parties in recent years, especially among those in favor of independence. Indeed, some deposed officials behind bars criticized the separation of powers in Spain while testifying in the Supreme Court. In April, deposed territory minister Josep Rull said that the Spanish justice minister and other officials have "anticipated" some court rulings. In his hearing, Rull also called the judicial case against him "political."
Women in supreme courts
The European Commission study also gives thepercentage of women appointed to EU supreme courts, with Spain coming second from bottom as the country with the lowest rate. Only 14% of judges in these kinds of courts are women, which is only better than the UK.