Spain's Official Gazette hispanicizes names of Catalan counties after takeover of self-rule
The sudden changes happened without any explanation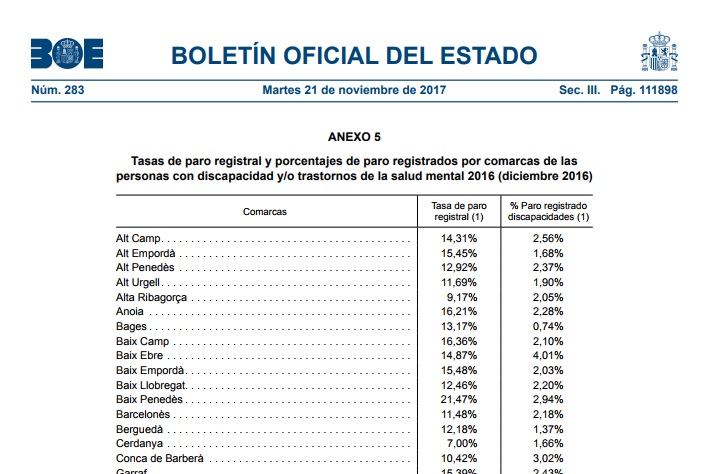 La Garrotxa, la Noguera, el Maresme and la Ribera d'Ebre. These are the names of some of the Catalan counties that have remained unchanged for decades. Most Catalan county names go back centuries, but the Spanish takeover of Catalonia's self-rule might also affect these traditional names. Indeed, this Tuesday's issue of the Spanish Official Gazette (BOE, in Spanish) mentioned the name of the 42 Catalan counties in a chart but hispanicized the names of these four.
Breña, Nogal, Marisma and Ribera de Ebro were the names referring to la Garrotxa, la Noguera, el Maresme and la Ribera d'Ebre. BOE does not give any explanation for the sudden change of these names. The new names are the literal translation of the county names' words as if they were common nouns, and not proper ones. Indeed, 'garrotxa' could be translated into English for 'rough ground'. The other three could be anglicized for 'walnut tree', 'salt marsh' and 'the bank of the Ebro.' Yet, there are no records that either translation was ever used in official documents or in spoken conversation.
While BOE hispanicized the names for these four counties, the other 38 have remained unchanged in Catalan. For instance, el Barcelonès o el Gironès, the counties holding the capitals of Barcelona or Girona, have been left in their original names.