Spain's National Court rules out terrorism charges for two independence activists
Tamara Carrasco and Adrià Carrasco will now be tried for public disorder offenses in Catalan courts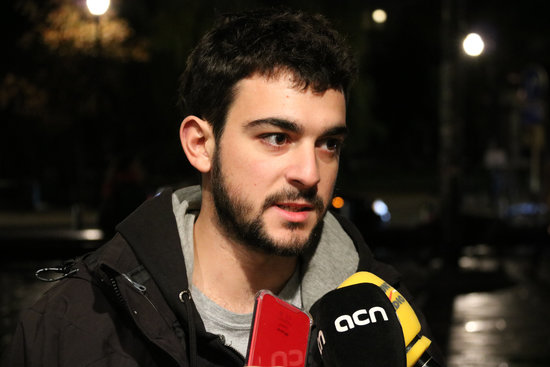 Spain's National Court has ruled out terrorism charges for two pro-independence activists and has ordered they be tried for public disorder offenses in the Catalan courts.
Tamara Carrasco and Adrià Carrasco are members of the Committees for the Defense of the Republic (CDR), which the high court says is not a terrorist organization and so the cases should be heard in a normal court.
The two activists were originally charged with terrorist offenses and rebellion, but the charges were ruled out for Tamara some months ago, and now also for Adrià, who went to Belgium to avoid prosecution in Spain.
Tamara Carrasco's lawyer, Benet Salellas, said on Wednesday that they had not been formally notified of the National Court's decision, but once that happens they will ask for the bail conditions imposed by the court to be lifted. At the moment, Tamara is not allowed to leave her hometown of Viladecans.
Tamara was arrested under anti-terrorism laws on April 10 and also charged with rebellion. Yet, after appearing in the high court in Madrid a few days later, the judge reduced the charges and released her on conditional bail.
Police were unable to locate Adrià Carrasco at the time, only for him to appear in Belgium in September, where, in a public appearance, he explained that he had left for Belgium because "in Spain, there are no guarantees of a fair trial."