Spain plans to inform women of partners' histories of gender-based violence
Prosecutor's office endorses idea in certain cases, following December that saw 11 femicides across the country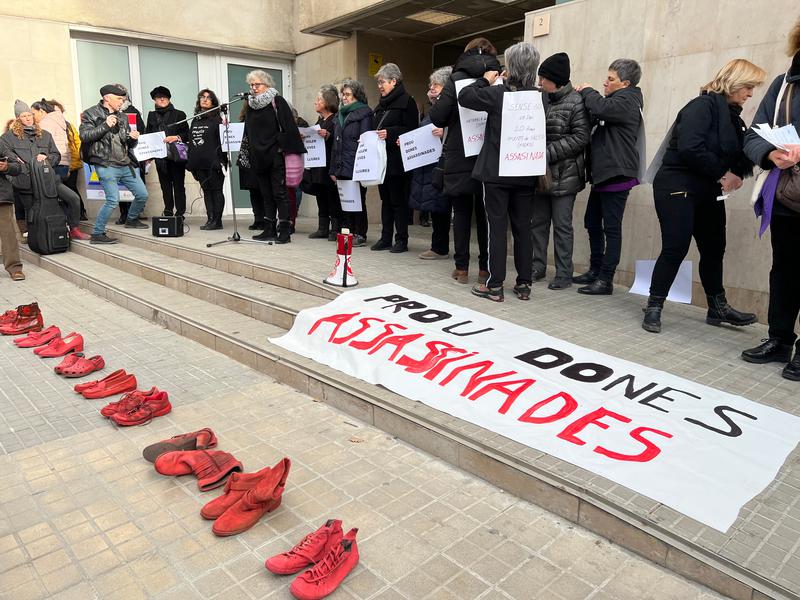 Spain's interior ministry is working on a new protocol to help prevent gender-based violence that will see women be informed of their partners' histories of abuse.
On Tuesday morning, the prosecutor's office endorsed the plan in certain, but not all, cases where it is considered that the man poses a "relevant risk" and it is deemed necessary to inform the woman.
The new plans come following a particularly grim December that saw 11 femicides across the country. January has also started in bleak fashion with four more, prompting vigils and demonstrations against gender-based violence and authorities to come together to act.
Some of these protests have been taking place recently, including one on Tuesday in Catalonia's central town of Vic. Around 150 people demonstrated during the morning outside the city's court against gender-based violence. Two women's rights groups, Juntes Som Revolució (Together we are Revolution) and Càrnies en Lluita remembered the 17 women murdered in December last year in Spain.
"Gender-based violence leaves children without parents, destroying a lot of families. We say enough!" Montse Castañé, an activist of these groups, said.
Spain's interior minister, Fernando Grande-Marlaska, met this Tuesday with the Police Analysis Group made up of representatives of the National Police, the Guardia Civil, as well as Catalan Mossos d'Esquadra, the Basque police force Ertzaintza, and the police force of Navarra to analyze the deployment of the new warning protocol that the Spanish government wants to activate in the coming weeks.
The summit in Madrid will continue on Wednesday to analyze the 49 murders of women by their partners across Spain in 2022 and to detect areas of improvement in the protection of victims, both in terms of effective protection and preventive security actions.
Femicides in Catalonia
In Catalonia, there were seven such murders last year, as well as the murder of the daughter of one of the women. The victims were aged between 21 and 88 years old, and all were killed in their homes.
Two of them had denounced their murderer, but none had judicial protection measures in force.
In 2021, there were ten femicides in Catalonia, while a year before, there were nine.
As for the murderers, six of the men were arrested and died by suicide after committing the murder. They were between 33 and 69 years old.