Spain plans to delay curfew to 1am on Christmas Eve and New Year's Eve
Pedro Sánchez's government proposes meetings of up to six people during December festive season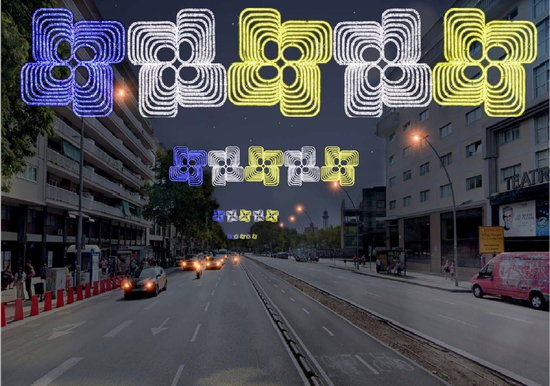 The Spanish government proposed meetings of up to six people for Christmas on Tuesday.
The cabinet, led by Pedro Sánchez, also wants to delay the curfew to 1am on December 24 and 31, Christmas Eve and New Year's Eve, respectively.
If the measure comes into force, in Catalonia it would mean that residents would not be able to leave their homes between 1am and 6am.
Currently, the stay at home order is from 10pm to 6am, which has been in place since the measure was approved in late October.
The plan says that "as a general rule, trips that are not strictly necessary should be avoided."
Potential contradiction with Catalan reopening plan
As for the cap in social gatherings, the maximum of six people could clash with the Catalan four-phase scheme to progressively reopen social life.
Phase 3 sees an increase of the cap from six to ten, which could be in effect from December 21.
The plans announced on Tuesday are part of a Spanish government draft for measures to implement for Christmas, which is expected to be discussed in a meeting between the Socialist-led executive and regional health ministries, including Catalonia's.
Events
The draft plan outlines that traditional parades featuring the three kings on January 5th are 'high risk' events and should therefore not go ahead as normal, but notes that the final decision regarding events such as these rests with regional governments.
Customary New Year's Eve running events can go ahead, according to the proposals, "using strategies to decrease contact between runners."
Cultural and religious events fall under the remit of regional authorities. The Spanish cabinet's plan advises that they take place outdoors where possible, with singing not recommended.
Outdoor Christmas markets can go ahead, provided safety distances can be guaranteed.
Catalan government reacts
The Catalan government responded to the draft proposal from Spain on Tuesday, saying that they will go to the arranged meeting and listen to the proposals but want to make it clear that decisions on measures to combat Covid-19 will be taken by Catalan authorities.
Spokesperson Meritxell Budó opened the door to changes to the curfew saying the government would be "very sensitive because these are very special dates." She added that it was "very likely" that "exceptional measures" will be employed on December 24 and 31.