Spain brings in measures to contain coronavirus
Ban on direct flights from Italy, full sick pay for infected or confined workers, and sports events behind closed doors aim to limit spread of disease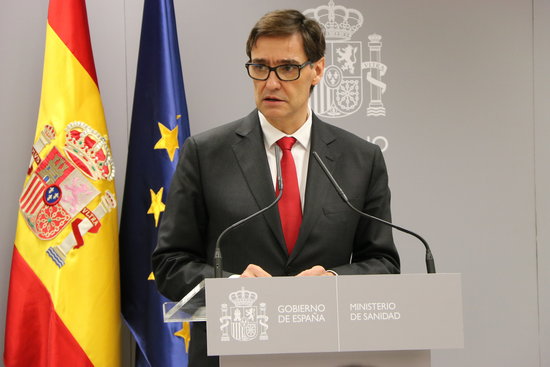 As the number of people infected with coronavirus in Spain rose above 1,600, with 35 deaths from Covid-19 reported, the Spanish authorities have implemented a number of measures aimed at halting the spread of the disease, with more to come in the future.
Among the travel restrictions introduced is a ban on all direct flights from Italy to Spain for the next two weeks. Italy is the origin of most of the cases reported.
All trips organized by the Imserso agency (Spain's institute for the elderly) have been canceled. Elderly people are one of the groups most vulnerable to the disease.
People off work due to infection or being confined can claim occupational sick pay from the first day, allowing them 75% of their salary, rather than 60% for the first 20 days.
All sports events on Spanish territory will be played behind closed doors, which Barcelona had already agreed with the Catalan government for their next Champions League match.
At the same time, all leisure and cultural events with fewer than 1,000 people have to reduce their attendance to a third to avoid excessive crowding.
Spain's health minister, Salvador Illa, also said the government is working on a package of "social and economic" measures that will be announced in the next few days.
Further measures in Catalonia
Extra prevention measures are also being considered in Catalonia, such as postponing certain legal hearings, with some court appearances taking place by videoconference, although Catalan government spokesperson Meritxell Budó has said that no further measures need to be implemented as of yet as all cases of the virus can be traced.
Among the proposals put forward by Catalonia's judiciary is limiting the number of marriages in Civil Registers, as well as banning public attendance of proceedings in court.
The Catalan education department has also asked for a halt on activities taking place outside schools that involve more than one center.
Work experience done by students on professional training courses in hospitals was frozen on Monday, with a recommendation that the ban be extended to university students.