Sophia the humanoid robot visits Barcelona for first time
The Hanson Robotics creation showed off the latest in artificial intelligence at a Human Resources conference in the Catalan capital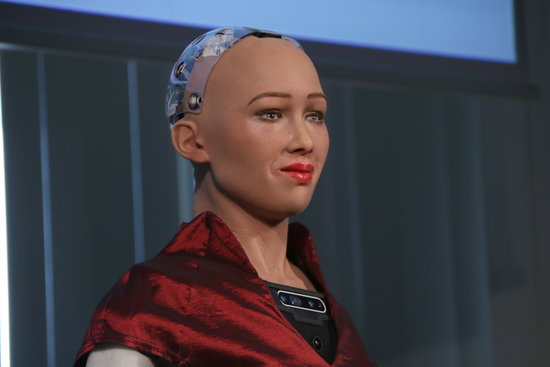 Sophia resembles a human but is, in fact, a robot- one of the most advanced humanoid robots in the world at that. On Friday, Sophia, who is made by Hanson Robotics, visited Barcelona for the first time, for the fifth Human Resources conference, organized by Advantage Consultors.
"Sophia is the artificial intelligence we will use in a few years in our homes and offices," said the CEO of Advantage Consultors Sylvia Taudien. In fact, Sophia's first task during her visit was to simulate a job interview.
"Robots and humans will be able to work together by complementing each other. We [robots] can focus on more analytical and tedious tasks that humans prefer to avoid, allowing them to focus on more creative and cognitive tasks," Sophia told the conference audience.
"Robots never get tired of working"
Taudien added that creations like Sophia, which is still in a testing phase, will take over many jobs humans do now, from answering the phone to serving tables. "Jobs that require a lot of repetition and friendly attention, because robots never get tired of working," said Taudien.