Smoking ban on four Barcelona beaches comes into effect this weekend
Pilot scheme will see how effective a smokeless summer is in protecting people's health and reducing pollution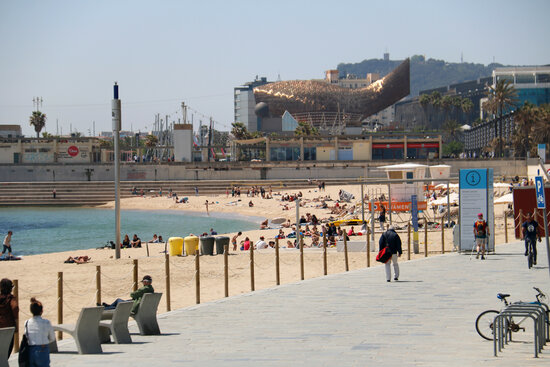 As of this weekend, Barcelona will ban smoking on four beaches in the city: Sant Miquel, Somorrostro, Nova Icària and Nova Mar Bella.
The ban is a pilot test that was announced in February that aims to protect the health of the public and the environment throughout the summer.
Environmental informants will be responsible for warning bathers of the ban, but if a person ignores the orders and continues smoking, then Guardia Urbana police officers may be notified.
As explained by city councillor Eloi Badia, current regulations do not allow the city council to apply sanctions, but bathers will be told to stop smoking by police officers, and if they then refuse to do so, the person could be fined for disobedience.
However, Badia pointed out that the idea is to give out fines "as little as possible."
During the summer, the reception of the pilot test will be assessed based on the behaviour of beachgoers as well as cigarette butts collections. Additionally, face-to-face and online surveys will also be conducted.
If the pilot test is well received, the city council will consider extending the measure to other beaches in the city.
Informants and first aid service
Also from Saturday, the presence of informants on the beaches will be reinforced with a team of 22 people, with an extended timetable of 10 am to 8 pm.
In addition, rescue and first aid service hours have been extended and will run from 10.30 am and 7.30 pm every day of the week. In total, there are 80 professionals working on Barcelona's beaches.
Watchtowers in the sand are one of the new pieces of infrastructure this year, which will provide more safety and quality for beach workers.