Sitges to limit use of fireworks to protect animals and people with noise sensitivity
Over 9,000 residents sign petition to regulate pyrotechnics during festivities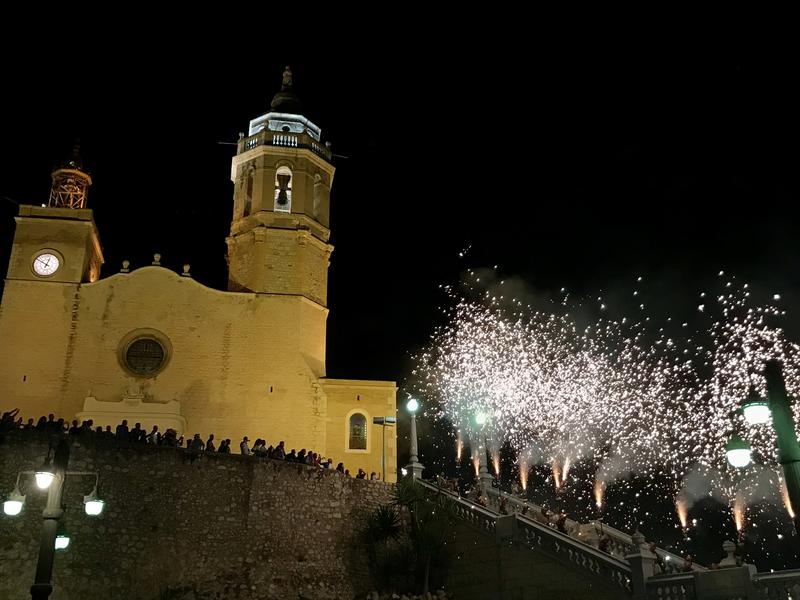 The seaside town of Sitges is open to limiting the use of fireworks to specific dates and using alternative products to protect animals and people with hyperacusis, increased sensitivity to sound and low tolerance for environmental noise.
These are the two main goals of the city council, which will propose to its residents to modify local legislation on noise and vibrations. Currently, the law only states that fireworks cannot be set off less than 200 meters away from health centers or specific spots.
The city council, however, has already announced that the new restriction will not be in place during the Festa Major local festivity and Sant Joan's eve or summer solstice, what is considered to be one of the most magical nights in Catalan culture.
But, if the new legislation is approved, it will indeed restrict the use of fireworks on the days leading up to and after Sant Joan festivities, which in recent years has become part of the tradition.
"We want to regulate the use of pyrotechnics during the year, trying to minimize the acoustic impact they generate, as everyone should be informed on when and where fireworks can be set off," David Martínez, Sitges' councilor for traditions and festivities, said in a statement.
Before changing the rules, the council will let its residents take part in a local public vote until October 12. Authorities will then set up a committee to study the results and any suggestions will need to be greenlighted by the city council plenary. After that, there will be 30-days to present any appeals before the new legislation is finally voted on.
9,000 signatures in favor
Over 9,000 people have signed a petition online to ask the city council to change its legislation in regard to the use of fireworks.
Despite presenting the petition to local authorities, they have not replied yet, according to campaigners who announce that "in the meantime, an increasing number of citizens support the regulation of the use of pyrotechnics."
Some of the ideas suggested to the city council include limiting the use of fireworks on public roads to certain days and to specific hours, something which has already been introduced in the new legislative proposal.
But campaigners go a step further and propose reducing the use of pyrotechnics as well as finding alternatives to traditional fireworks such as the noiseless ones, "which are just as attractive and more eco-friendly," they said in a statement they shared with Catalan News.
Dogs injured because of fireworks
The debate on whether to limit the use of fireworks has been a vivid one in the seaside town as in the past, locals reported that from June to August 2022, three dogs passed away and one was severely injured because of them.
"I did not sleep for 23 days," Ricardo, the owner of one of the deceased dogs, Sky, said in a statement shared with this media outlet.
"People from Switzerland, France, Belgium, and even from Chile offered their help. Sky is not a dog or a pet, but someone very special to our family and we are mourning her loss," Ricardo added.
On July 22, he was walking around the Sitges' area of Aiguadolç when a fireworks display started in a hotel nearby. Her dog and two others ran off, frightened, to the train tracks and none of them survived.
Sky and the other two dogs are not the only ones who were affected in the coastal town south of Barcelona.
The noise of firecrackers on June 25, after Sant Joan's eve, scared Alfie, a seven-year-old dog who jumped off the balcony while trying to escape the noise. Alfie broke his two front paws.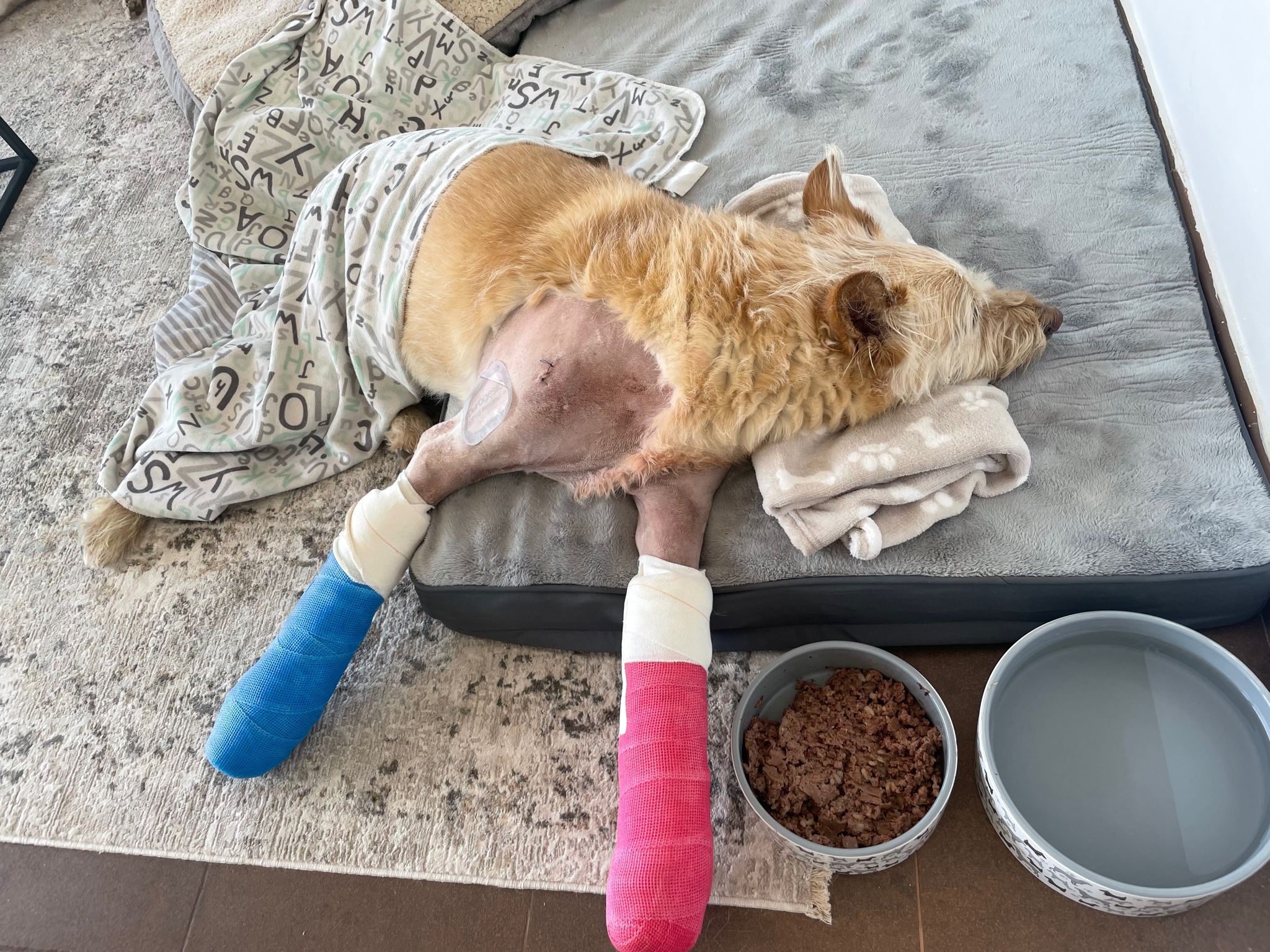 His owners, Sophie and Thomas, explained in a statement sent to Catalan News that they had avoided staying in Sitges for Sant Joan's eve to protect their dog, and had thought nothing would happen to him after the official festivities were over.