Scot detained during Pablo Hasel protests released after over a month in pre-trial detention
William Aitken, accused of attacking police and disorderly conduct, had been deemed a flight risk as a non-EU citizen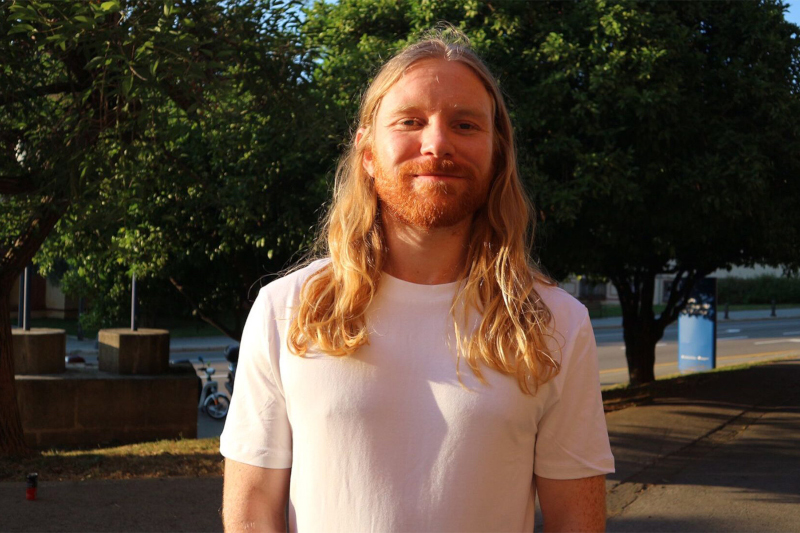 William Aitken, a Scottish man who has lived in Barcelona for the past four years, was released from pre-trial detention on Friday after spending over a month behind bars at the Brians I penitentiary center for participating in the protests against the arrest of jailed rapper Pablo Hasel.
The 30-year-old UK citizen, accused of attacking police officers and disorderly conduct, had been deemed a flight risk as he is no longer from an EU member state following Brexit.
The Barcelona Provincial Court has upheld the appeal put forth by Aitken's Alerta Solidària lawyer, against the public prosecutor's wishes, and ruled that there was insufficient evidence to justify keeping him behind bars before he is tried.
Although Aitken will be released pending trial, he must check in with the court every 15 days and he has also had his passport removed as he will not be allowed to leave Spain until his case is resolved.
According to the prosecutor, Aitken threw stones at police vans on the night of February 17 and moved dumpsters into the street to build barricades.
EU-UK extradition agreement
According to Alerta Solidària, a left-wing pro-independence legal defense team, the flight risk reasons cited by the public prosecutor in an attempt to keep Aitken imprisoned are baseless: "This is false because the agreement regulating the terms of the UK's withdrawal from Europe establishes a similar system to that of European arrest warrants."
Indeed, the December 2020 UK-EU trade and cooperation agreement lays down the basis for extraditions between both territories (page 332) and is similar to the European arrest warrants system.