Residence of Andorra's religious head of state branded with pro-choice message
Leftist pro-independence youth organization Arran claims responsibility for branding of Seu d'Urgell building in Catalan Pyrenees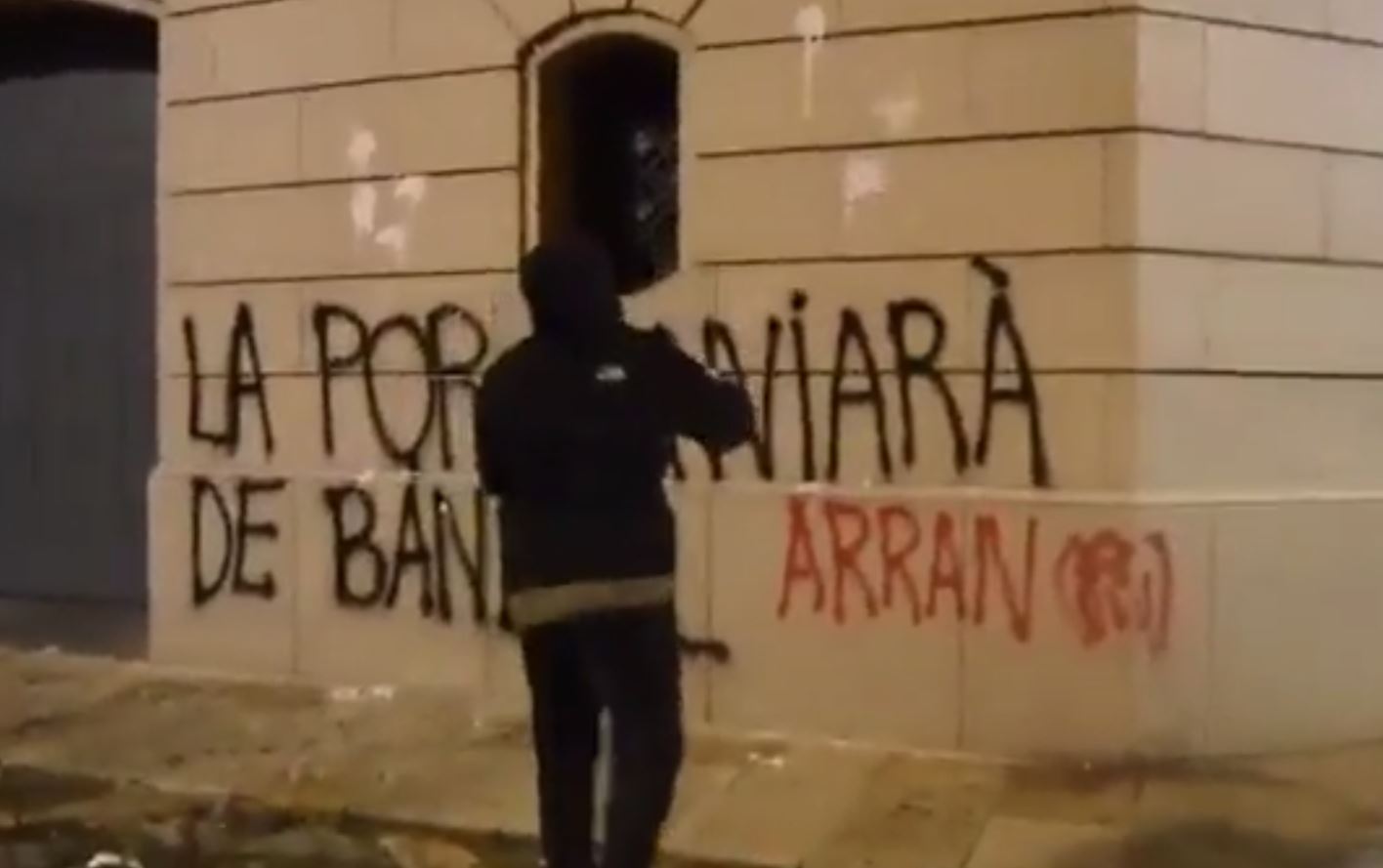 The Seu d'Urgell Episcopal Palace in the Catalan Pyrenees, the residence of Catalan bishop and Andorran co-prince Joan-Enric Vives, awoke Monday morning to a freshly painted pro-choice message in favor of the depenalization of abortion in Andorra, the authorship of which was claimed by leftist pro-independence youth organization Arran.
Vives is one of the Pyrenean microstate's two co-princes – the other being French president Emmanuel Macron – and has repeatedly positioned himself against legalizing abortion, with the Vatican threatening to force him to step down if the procedure is ever permitted in the country.
Arran filmed two of its members spray painting 'La por canviarà de bàndol' ('Fear will change sides') on the side of the building, in reference to what the group has described as "the church's violence towards women."
Arran also blames Vives for the total ban on abortion in Andorra that forces those who can afford it to travel to Catalonia or France for the procedure. The latest official figures show that 107 Andorran women had abortions at public hospitals in Catalonia in 2017, and there are no known figures for those who had them at private clinics or at both public and private hospitals in France.
In late November, Andorra announced that it would begin providing a new sexual and reproductive health information service in 2020 in which women seeking abortions will be advised on their options outside of the country, although critics fear it may actually be used to pressure women into carrying their unwanted pregnancies to term.
A United Nations Committee on the Elimination of Discrimination against Women report published in November also stated that the situation for Andorran women who wanted to have abortions was "worrisome."