Reactions to latest riots and security meetings unfold – latest updates
Top officials call for unrest to end, as more rallies could occur on Saturday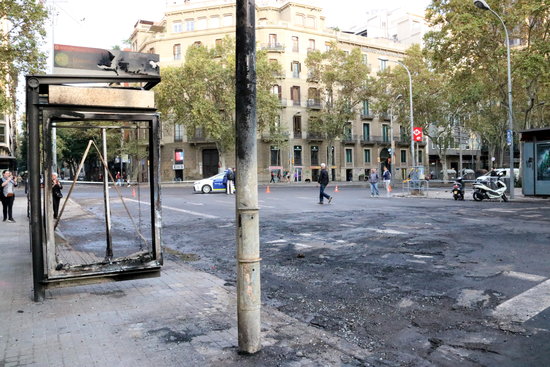 After the fifth day of protests against the independence leaders' meeting, and the fourth night of riots in the center of the main Catalan cities, reactions of all sorts are taking place on Saturday, as towns are momentarily going back to normal.
Top politicians and some social popular figures, such as Pep Guardiola, are having their say on the situation in the country.
Several security meetings are taking place are also taking place, including Barcelona's local security coordination meeting. Catalonia's and Spain's home affairs ministers are also sitting at a table in order to assess the current situation.
As the general strike and peaceful protests of Friday in the daytime are over, as well as the heated riots of the night, more rallies could occur on Saturday.
Follow all of our updates here: