Public transport will be free to use for people authorized to travel
Measure applies to local trains, Barcelona metro and buses, and Catalan rail system, as government urges state authorities to waive motorway toll charges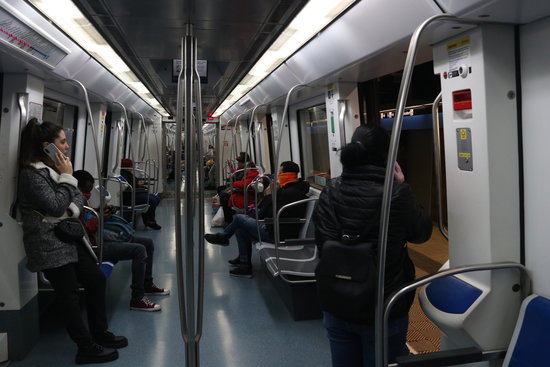 Much of Catalonia's public transport will be free to use from Thursday, including the Rodalies commuter train network in all areas of the country, Barcelona's metro and buses, and the FGC train system managed by the Catalan authorities. This is the result of an agreement reached between the Catalan government and Barcelona's metro area.
No ticket will be needed to take Rodalies commuter trains, as the barriers will open automatically, while for other transport systems a ticket will be needed in order to monitor passenger capacity, although the price of the journey will not be counted.
Estimates suggest that passenger occupancy rates will be similar to those in recent days, which has seen average reductions of 90%, while Catalan and local police officers will be on hand to check that passengers belong to one of the groups allowed to travel.
Meanwhile, on Wednesday, the Catalan government again urged the state authorities to remove toll charges from motorways and did not rule out unilaterally making the C-32, C-33, and C-16 motorways, which are managed by the government, free to use.