Public transport tickets not used during state of alarm compensated from July 1
Passes not validated during emergency period will see expiry date moved, while an application will be required for those used from March 14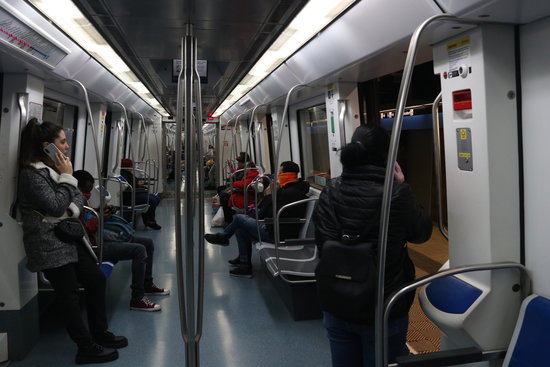 Barcelona's metropolitan area public transport tickets that were not used during the state of alarm will be compensated from July 1.
ATM, the public company in charge of the system, announced on Friday a way to repay those commuters who bought tickets with an expiry date, like monthly or quarterly passes, before the state of alarm was declared on March 14, and who did not use them since then.
Tickets not used during state of alarm
In this circumstance, the passenger will only have to validate their ticket in any ticket validator from July 1 and a new expiry date will be automatically printed – as many days as not enjoyed during the state of alarm will be granted.
This applies to holders of T-Usual, T-Grup and T-Familiar tickets who did not use their tickets from March 14 to April 11, and owners of T-Jove, T-Trimestre and T-70/90 FM/FN passes who did not validate them from March 14 to June 10.
Commuters have until the end of 2020 to validate these tickets for the first time to get a new expiry date for the passes.
Tickets used during state of alarm
ATM is also launching a less straightforward way of compensation for those who did use their passes at some point during the state of alarm to work or be part of the essential services.
In this event, users will have to fill in a form with all the required information of the ticket, including pictures of both sides of the pass, and ATM will calculate how many days need to be compensated if any.
A new ticket will be generated with the new expiry date and passengers will be able to collect it from September 1.
This compensation will be available until the end of the year and the tickets will expire no later than March 31, 2021.
This option includes the possibility of getting compensation for the days between April 2 and April 9, when public transport was free.
ATM has launched a website and a phone number (93 120 53 30) for further information – the company believes that some 600,000 passes are eligible to be compensated.