Police search for 17-year-old boy missing in Sitges
Damien, who is 175 cm tall and weighs about 65 kg, disappeared on November 13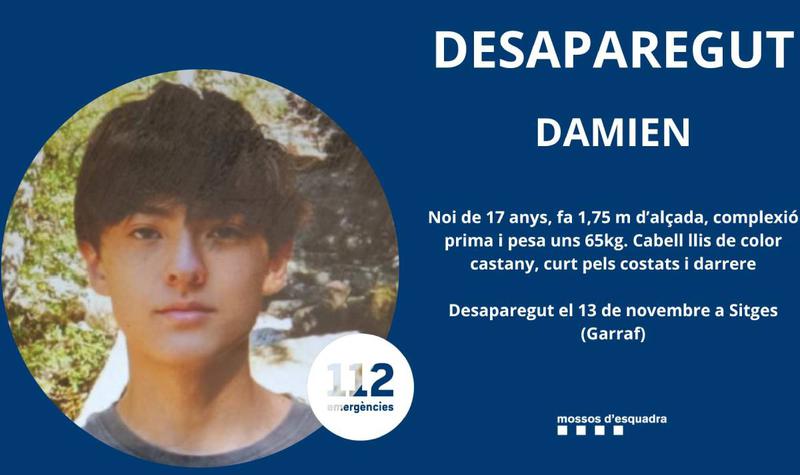 The police have asked the public to help in the search for a 17-year-old boy who went missing on Monday, November 13 in the coastal town of Sitges.
The boy's name is Damien, he is 175 cm (5'9) tall and weighs around 65 kg (143 lbs). He has straight brown hair, short on the sides.
If you know or have seen anything call 112.