Police prevents Dutch mafia from settling in Catalonia
Members of Mocro Maffia arrested in joint operation with The Netherlands where weapons and €2m also confiscated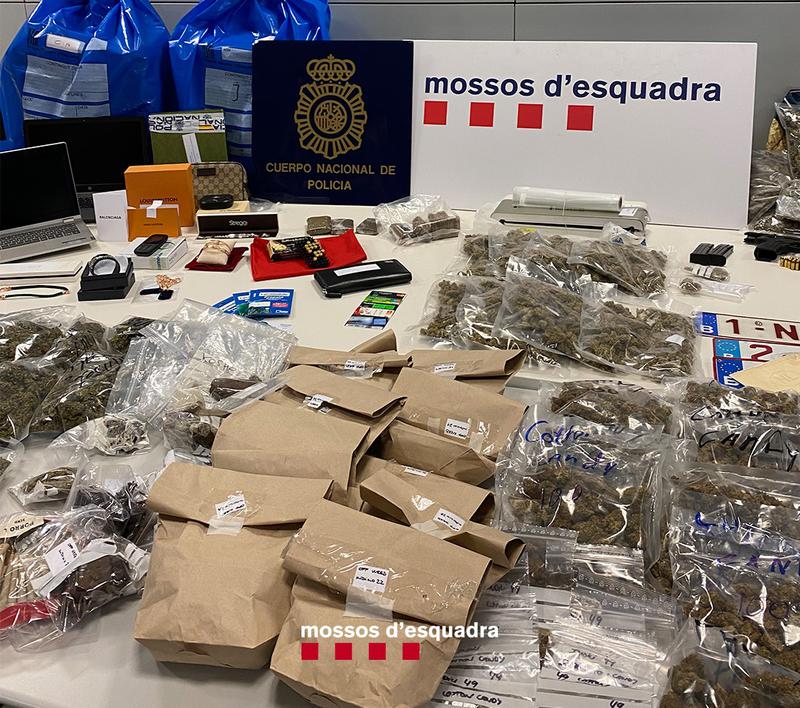 The Catalan Mossos d'Esquadra police and the Spanish national police, along with the law enforcement in The Netherlands, have thwarted the Dutch Mocro Maffia's attempt to settle in Catalonia.
The Mossos explained that two members of the group were arrested in The Hague on October 13, with Catalan and Spanish officers also participating in the operation in The Netherlands.
Several days later, an individual handed themselves in to the police in Mataró, 40 minutes north of Barcelona by train, and four more people in The Netherlands are under investigation.
The operation also resulted in the confiscation of several weapons and €2 million, as well as luxury items such as high-class vehicles, jewelry, gold coins, and jet skis.
Indeed, one of the cars confiscated is worth over €150,000, while a watch worth over €200,000 was also seized.
In fact, the police "noticed that the Dutch mafia members lived a luxurious lifestyle, and all of this without having lawful resources to cover these expenses," José Merino, Mossos d'Esquadra police said.
They are all facing charges for money laundering, drug trafficking, illegal weapons possession, and pertaining to a criminal organization.
According to the police, Mocro Maffia was planning to settle in Catalonia in order to launder money through several businesses and buy goods with money coming from drug trafficking.
Officers spotted investments in restaurants and the trade of high-class vehicles that were used to transfer money within the EU hiding where the funds came from, by simulating transactions.
The investigation began with two ATM robberies in the Barcelona metropolitan area towns of Cerdanyola del Vallès and Martorell in January 2020, and another in Paterna, Valencia, in October 2020 in similar circumstances.
A Barcelona regional prosecutor inquiry, along with the international cooperation between police forces was key to dismantling the first known attempt of the Mocro Maffia to settle in Catalonia.
Mocro Maffia, a 'very violent' growing mafia
The Mossos believe that Mocro Maffia is a "very violent" group that has been working in The Netherlands and Belgium since the 1980s and that is "growing and extending" their influence in other EU countries such as Spain.
The criminal group has links with others around the world through the Port of Rotterdam. For instance, they collaborate with other mafias in northern Africa to traffic hash and groups from South America for cocaine dealings.