PODCAST: Stories of Ukrainian refugees and Russian dissidents in Catalonia – one year on
A fashion designer tries to keep her brand going plus work in one Costa Brava hotel provides a lifeline for three Ukrainian women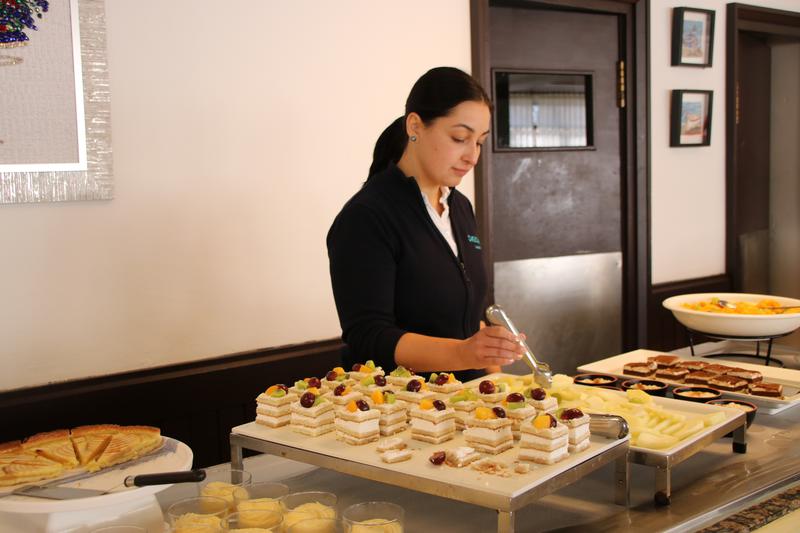 One year on from Russia's full-scale invasion of Ukraine, Filling the Sink hears stories from Ukrainian refugees and Russian dissidents who have fled to Catalonia. Press play below to listen or subscribe on Apple Podcasts, Google Podcasts or Spotify.
Fashion designer Ksenia Karpenko talks about the fear of losing people back home and how she has tried to adapt and keep her brand going.
Anna Vykhovanets, Tatiana Hulevets and Olena Kol explain why they chose to start working in the Costa Brava hotel where the Red Cross had sent them to stay.
Dissidents Anna Shevchenko, Nikita Kazantcev, and Andrei Paniushkin describe their run-ins with the Russian authorities and why they fled to Catalonia.
This week's Catalan phrase is 'no tenir solta ni volta'. A hard one to translate literally, it is used to describe something that does not make any sense. Presented by Lorcan Doherty with Cillian Shields.
Get in touch with the podcast team: fillingthesink@acn.cat
Listen to more episodes of Filling the Sink below or find out more here.