PODCAST: Not so wild - Catalonia's wild boar problem
Rapidly increasing animal population is leading to ever more conflict with humans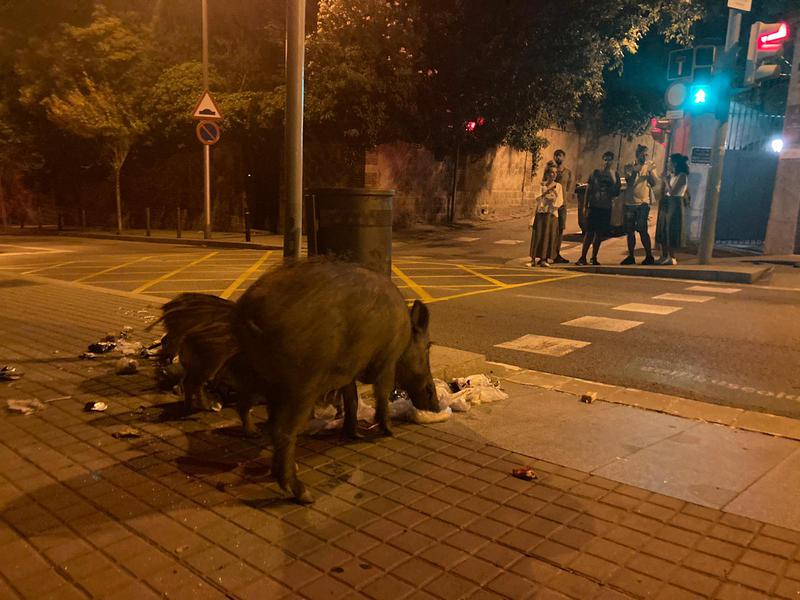 Catalonia has a pig problem. Numbers of Sus scrofa, the Eurasian wild pig, have shot up in recent years and so too has the potential for conflict with humans. Press play below to listen or subscribe on Apple Podcasts, Google Podcasts or Spotify.
Cristina Tomàs White and Guifré Jordan join Lorcan Doherty to discuss the causes, effects, and possible solutions to the spiraling wild boar population.
With Anna Sanitjas, head of Forest Ecosystems and Environmental Management at the Catalan government, Jaume Badia, biology PhD researcher at the University of Barcelona, and Ramon Comes, from the Unió de Pagesos farmers union.
Plus, we go searching for boar in the Collserola mountains and get the thoughts of residents there.
This week's Catalan phrase is 'fer més mal que un porc solt'; to do more damage than a pig on the loose.
Get in touch with the podcast team: fillingthesink@acn.cat
Listen to more episodes of Filling the Sink below or find out more here.