Parliament will once again urge Spain to decriminalize euthanasia
Health minister presides over talks to guarantee the right to die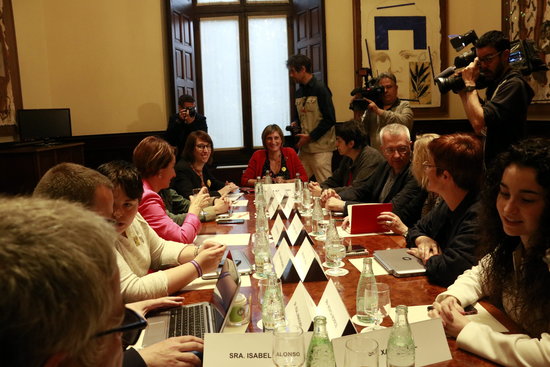 The Catalan parliament has agreed to take their proposal to regulate euthanasia and assisted suicide to the Spanish parliament, which in Spain is punishable with up to 10 years in prison. This matter is regulated by the Spanish criminal code, and therefore any effective changes must be approved by the Spanish legislative body before any Catalan propositions can be enacted.
This was decided after Catalonia's Association for the Right to Die with Dignity (DMD) and members of all political parties except for the People's Party met on Friday. These talks were headed by health minister Alba Vergés, who is an outspoken proponent of legalizing these end of life options.
Previous attempts
This is not the first time this issue is debated in Catalonia - a July 2017 Catalan parliament petition called for the reform of the Spanish criminal code.
Vergés traveled to Madrid with two other MPs to present that proposal, and although the 2017 Catalan initiative was ultimately blocked by the People's Party aided by Ciutadans' abstention, it did prompt a debate on the matter in the Spanish parliament.
Recent controversy
The subject was recently pulled back into the limelight following heightened public and media interest in the case of Ángel Hernández, who was arrested in April for helping his MS-stricken wife of 30 years, María José Carrasco, end her life.
The current discussion group headed by Vergés has also agreed to prepare Catalan euthanasia regulation so as to have it ready if the Spanish criminal code is indeed modified.