Government to propose legalizing euthanasia and assisted suicide
Minister of health "determined" to have new law passed after man arrested in Madrid for assisted suicide last week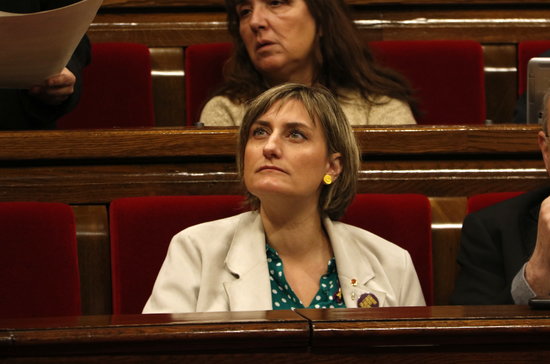 The minister for health, Alba Vergés, has stated that she and her department are "determined to push" a new law of euthanasia and assisted suicide in Catalonia.
In the control session of the Government, Vergés argued that the responsibility of the executive is to respond to the will of society, after the debate was reopened last week following the arrest of a man in Madrid who helped his wife, who suffered from a terminal illness, end her life.
The minister has denounced that "criminalizing euthanasia is to prevent a dignified death" and has criticized that they always "clash" with a Spanish criminal code that "refuses to change, and hinders the social majority of Catalonia."
"In Catalonia we have never expected them to do our job," Vergés has claimed.