Over a thousand social workers receive gender-based violence training
Workshops focus on support for women who are older, homeless, or who suffer from addiction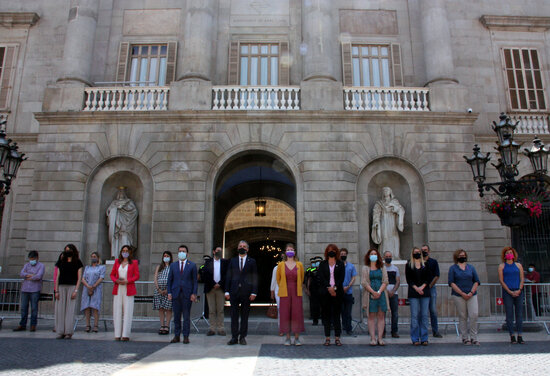 1,147 social workers received gender-based violence training from the Catalan government's Social Rights' Department.
Through a series of webinars, the professionals were provided with tools that have the aim of helping them carry out their work "with an intersectional outlook" when facing situations of sexism.
The workshops were aimed at addressing the issue of violence against women in specific contexts: when facing homelessness, disability, drug addiction, older age and mental health issues.
The modules also sought to reinforce social workers' already existing tools for the prevention of gender inequalities and violence, the detection of cases, referrals to the specialized care network and the monitoring of processes, as well as provide mechanisms for their recovery.
Women more affected by pandemic than men
Lockdown aggravated many situations of violence against women due to social isolation and long, continuous periods of being at home with abusive men they co-habit with.
The Catalan government doubled the number of women's support centers, 16, in 2020.
93% of women who called to report gender-based violence up until October 2020 were suffering at the hands of their husband or partner.