Ombudsman calls for explanation of Barcelona attack main suspect's secret service contacts
A new report demands parliamentary debates on summer terrorist attacks and recommends Catalan police be given full access to intelligence databases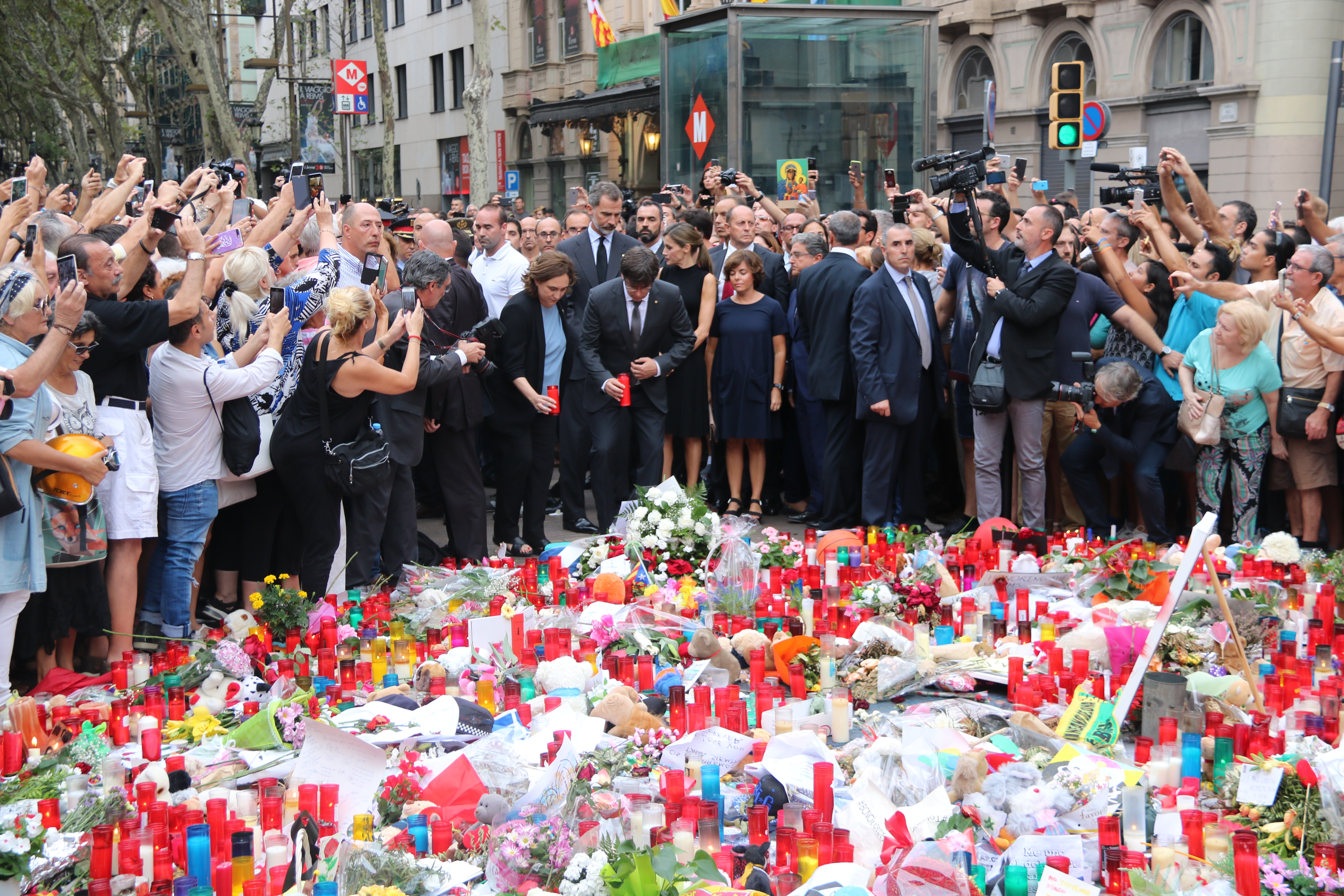 Catalonia's Ombudsman on Thursday called for "transparent" information from Spain's national intelligence agency, the CNI, about the Ripoll imam behind the terrorist attacks in Barcelona and Cambrils and his contacts with Spain's secret services, who died in an explosion in a makeshift bomb factory.
Rafael Ribó said the Catalan, and Spanish public, have the right to "demand" information, beyond the testimony of the Commission of Official Secrets in the Spanish Congress. He also called for a debate on the attacks this summer in Congress and the Catalan Parliament.
These are some conclusions in the Ombudsman's report on preventing radicalization and terrorism in Catalonia following this summer's terror attacks. In his report, Ribó is critical of the authorities, and particularly the Spanish executive for not giving Catalan police access to police databases.
Ribó called for measures to improve coordination between anti-terrorist units in the Catalan and Spanish police forces. He also called on the state to fully recognize the capacity of the Catalan police -the Mossos d'Esquadra- to deal with terrorist incidents. For Ribó, this lack of recognition and coordination was exposed in the handling of the recent terrorist attacks.
Among the issues the Ombudsman picked out was that of Ripoll imam Abdelbaki Es Satty, the man reportedly behind the attacks, and his relationship with Spain's secret services. For Ribó the report by the Commission of Official Secrets in the Spanish Congress is not enough and he defended the public's right to know more about the issue.
Criticism of eight-year gap
Another criticism that the Ombudsman makes in his report refers to the eight-year gap in which Catalonia's joint security board did not meet. The fact that state and Catalan security officials did not meet once between 2009 and 2017 compares with almost annual meetings between 2004 and 2009. The report identifies this lack of contact as particularly serious.
One of the main recommendations made by the report is that the Catalan police should be given direct access to Spain's Intelligence Center for Counter-Terrorism and Organized Crime (CITCO), as well as the European Union Agency for Law Enforcement Cooperation (Europol), in order to aid coordination and cooperation between police forces.
Preventing radicalization
As far as preventing radicalization is concerned, the report encourages the authorities to foster integration while pursuing racist and discriminatory conduct, and the incitement to violence and hatred. The authorities are also encouraged to put an emphasis on the younger generation, as they are most susceptible while they develop a sense of their identity.