No smoking on Barcelona beaches from July
Council to make coast smoke-free after "good results" of last summer's pilot scheme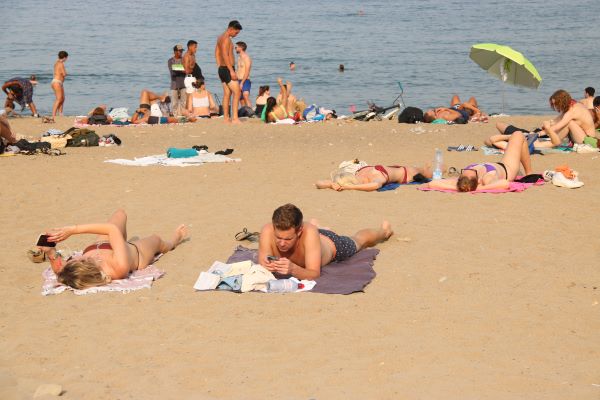 The Barcelona council is in the process of modifying a city ordinance that should allow it to ban smoking on all of the Catalan capital's 10 beaches from July.
Smoke-free beaches are healthier for the public, create less waste, and are "more respectful of the environment," according to local authorities.
The council announced on Friday that it would be launching a campaign this month to inform residents of the new measure as well as to spread awareness of its benefits. When the restriction comes into effect in July, it will be monitored by the Barcelona Public Health Agency (ASPB).
Summer 2021 pilot scheme
Smoking was banned on four Barcelona beaches last summer: Sant Miquel, Somorrostro, Nova Icària, and Nova Mar Bella.
Not only were the results of the pilot scheme "good" according to the council, but the measure was welcomed by most as there were fewer cigarette butts left behind in the sand.
An estimated 1 in 5 residents are smokers, although they tend to smoke less when they are at the beach.
Authorities found that smoking decreased significantly at the four beaches where it was banned from May 29 to September 12, 2021, but that it went up at those where it was still permitted.
The last week the measure was in place, only 2.6% of beach-goers defied the ban at the four beaches, while 19% of those at the city's other six beaches smoked.