No coronavirus cases confirmed in Catalonia, although minister says health service is 'ready'
Health authorities to meet on Tuesday over protocols regarding illness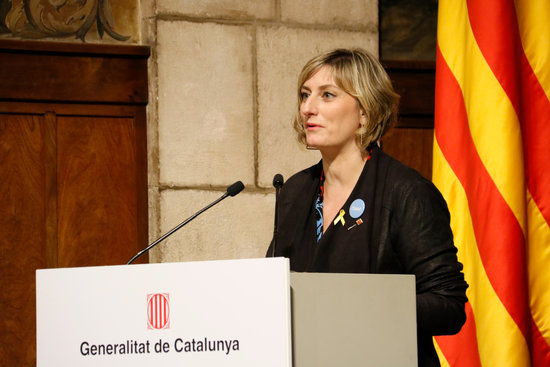 Catalan health minister Alba Vergés has said that the health service remains alert as a meeting on coronavirus protocols with various health authorities from around Spain is called for Tuesday afternoon.
"The [health] system is ready to detect [coronavirus] cases in the event of there being any – of course, that possibility cannot be discarded," Vergés said.
Several countries registered new cases of Covid-19 over the weekend, including Italy, where some people have died from the virus and more than 200 have been infected.
The minister declared that no cases have been confirmed in Catalonia - five were investigated and all found negative.
Extraordinary meeting
The Spanish Health Minister Salvador Illa has called an extraordinary meeting of the various regional health authorities for Tuesday afternoon, in order to discuss new measures to increase awareness around coronavirus and help with early detection of the condition.
In a press conference on Monday Illa ruled out measuring the temperatures of people transiting in or out of Spain, but said he would be increasing the information on display at ports and airports, as well as "having the whole health network ready to detect, as quickly as possible, any possible cases."
There are currently three possible cases of coronavirus being investigated in Spain, according to the minister.
Situation like Italy "unlikely"
Catalonia is "unlikely" to experience a situation similar to the outbreak of Coronavirus in Italy, according to Public Health secretary Joan Guix.
In an interview on Catalan radio, he said that Catalonia had a system, "capable of detecting and responding to" an occurence of the illness.
Guix did recognise that things had changed over the weekend, saying it was one thing be focused on China, and another thing to be looking at Italy. He acknowledged "the flow of people coming and going continuously [between Catalonia and Italy] increases the risk."