Neymar in court: 'I just sign what my father tells me to'
Footballer faces up to 5-year sentence over FC Barcelona transfer corruption allegations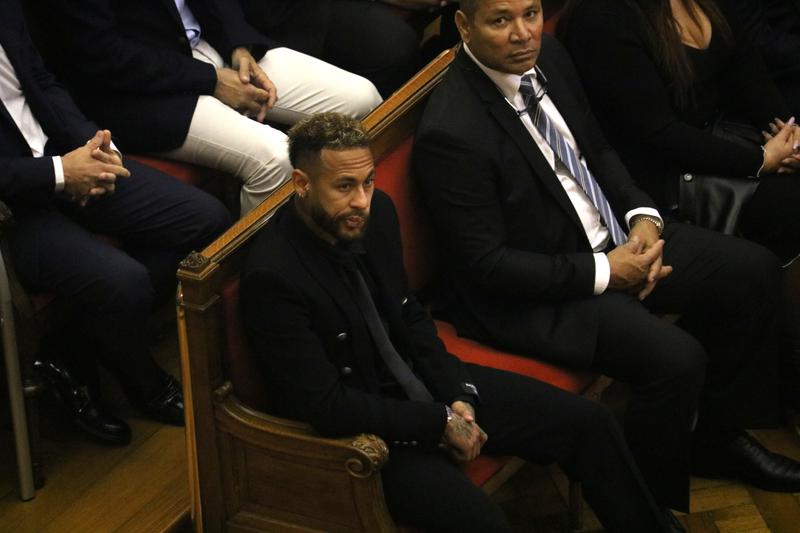 Former FC Barcelona player Neymar da Silva Santos Júnior testified on Tuesday that "I just sign what my father tells me to," during his ongoing transfer fraud trial in Barcelona's provincial court.
The football player spoke in Portuguese and answered some questions in Spanish, however, he only addressed those raised by the public prosecutors and his lawyers.
One of the key questions raised during the trial is a signed contract between N&N and FC Barcelona. Neymar said, "it is my 'pai' (father in Portuguese) who always takes care of deals," before adding he just follows his father's recommendations and "sign what he tells me to."
"I knew about the rumors of other clubs who wanted me to play with them, but my dream as a child was always to play in FC Barcelona," Neymar said regarding opportunities to play at other clubs.
Neymar started testifying around 11:30 am after Real Madrid FC president Florentino Pérez spoke to the court via video link.
The head of the Spanish team denied knowing of any pre-agreement between Neymar and FC Barcelona, and said that his club had been interested in transferring the Brazilian player to Real Madrid.
"Real Madrid had no idea about the agreement signed in 2011 between FC Barcelona and Neymar. Newspapers published some reports, but we had no knowledge of it," Florentino Pérez said.
In fact, the team offered up to €45 million but the player decided to go to Barça because "players choose where they want to play and Neymar decided to go to FCB," Pérez said.
Just after Neymar Jr answered questions about his transfer deal, his father responded to the prosecution's and his lawyers' questions.
Neymar da Silva Santos recognized he was in charge of undertaking all the negotiations representing his son. This way, the player would not have to be involved in the talks with clubs as he started playing at Santos FC in 2004 when he was 12.
The footballer signed his first professional contract four years later, after having received many offers from other teams. But Santos did not want to transfer its player and signed a deal with the Neymar family to keep him in the team until Brazil's 2014 World Cup.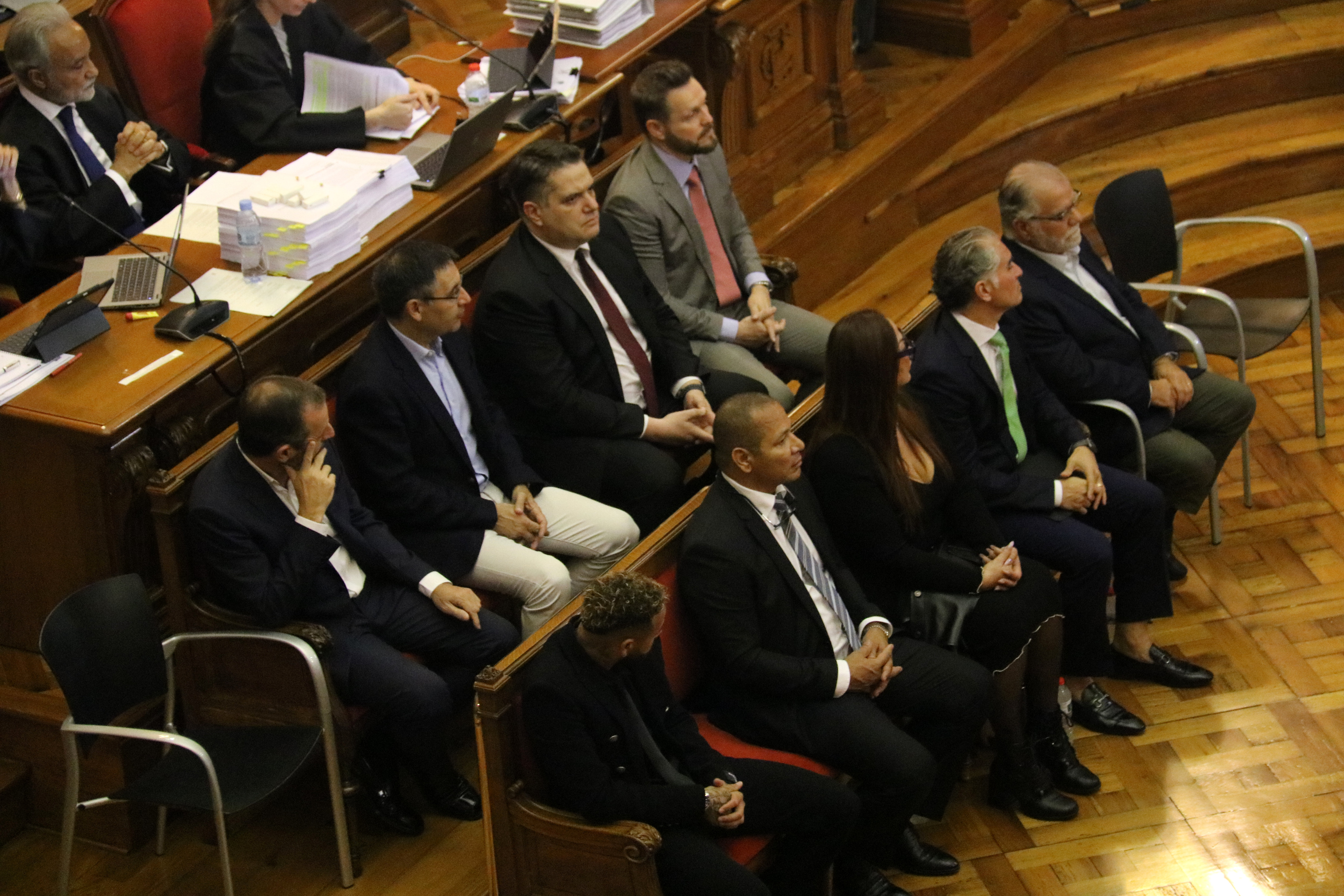 Despite the deal with Santos FC, the father of Neymar spoke with FC Barcelona about a priority agreement, and not a transfer contract, allowing the Catalan team to bring the player from Brazil in 2014.
Regarding the agreement, the legal representative of N&N, a company managed by Neymar's parents, did not report it to DIS as they claim it was Santos FC the ones who should be "responsible" to explain the contract to the company that owned 40% of the player's rights.
After all these deals, the transfer took place in 2013, something that did not interest the Neymars but ended up increasing the salary signed in 2011 by €9 million. Something, completely normal as the father defended in court as in "2011 Neymar was just a promise, and in 2013 he was a reality; and Barça could have also backtracked on the deal," he said.
The current Paris Saint-Germain footballer faces up to 5 years in prison and a multi-million euro fine for his role in the alleged scheme to mask the real cost of his 2013 move to the Catalan capital.
Neymar is not the only one facing prison charges as ex-club presidents Sandro Rosell and Josep Maria Bartomeu are also under investigation.
The footballer was initially expected to testify on Friday, but judge José Manuel del Amo Sánchez changed the schedule on Monday because "Neymar is, among all of the defendants, the one with the greatest responsibilities," before adding that he took into consideration the "[French] Ligue 1 and the Champions competitions' calendars," before making a decision.
Business corruption trial
The trial started on Monday after years of investigation.
DIS, a company that owned a 40% share of the player's rights while at Brazil's Santos FC, claims Neymar's transfer to Barça cost at least €82m, well above the official €57m.
According to FC Barcelona, €17m was paid to Santos, of which DIS received €6.8m, while another €40m went to N&N, a company set up by Neymar's parents, who have also been charged with fraud.
The public prosecutor's office has requested a 5-year sentence for Rosell, in addition to a €10m fine and a 3-year disqualification.
It has also requested 2 years for both Neymar and his father, as well as one for his mother, and €10m fines each, but has not pressed charges against Bartomeu, who was the vice president at the time of the transfer. Bartomeu has been accused of financial irregularities while at the head of the team's governing board in a separate case.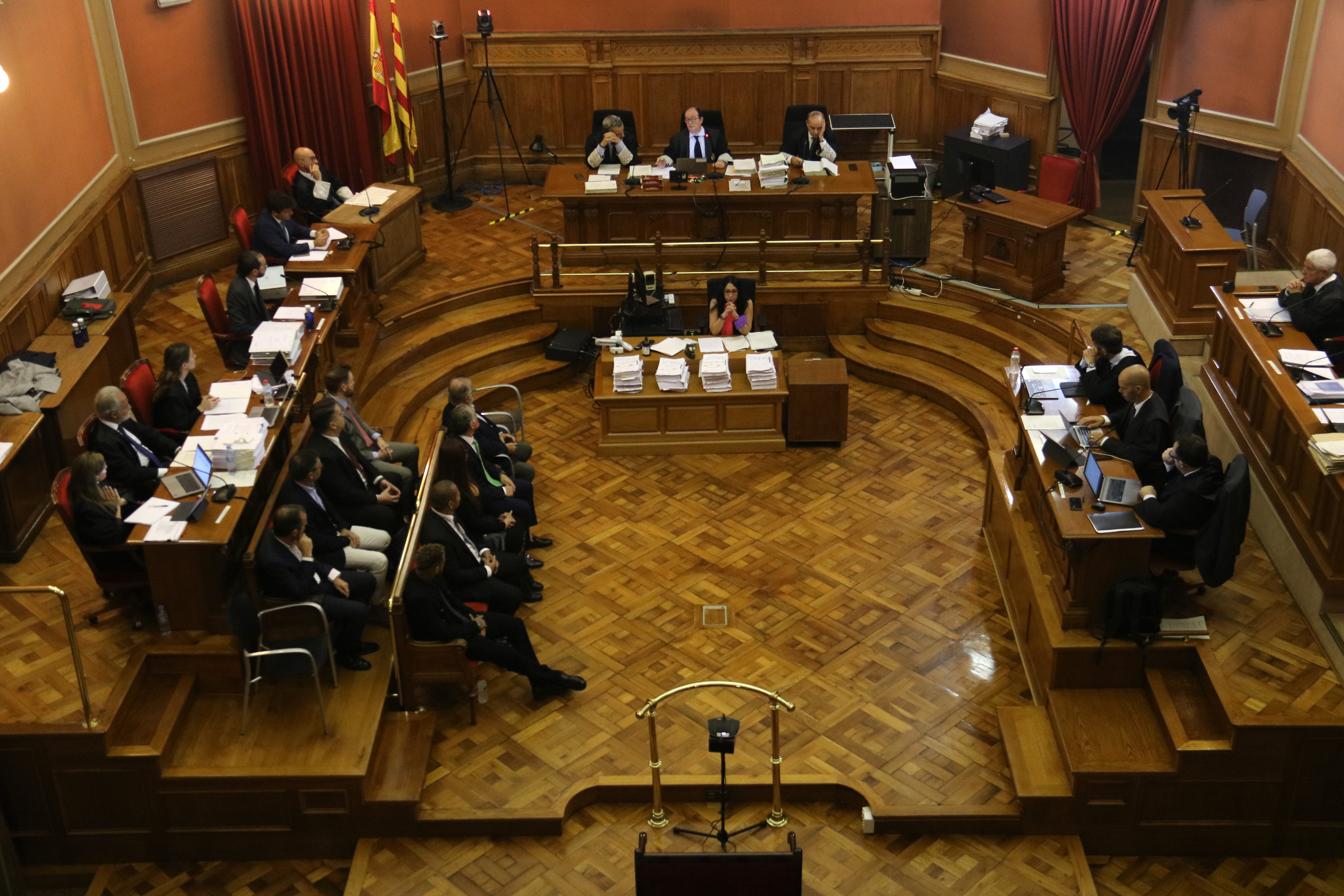 DIS, on the other hand, is seeking 5-year sentences and up to €195m fines for Neymar, Rosell, and Bartomeu if found guilty of deliberately concealing the transfer deal's true cost.
The trial is set to last until the end of October, just weeks before Neymar is due to play for Brazil in the Qatar World Cup.