New Mossos d'Esquadra police uniform for first time in 40 years
Officers will wear dark blue rather than light blue shirt from now on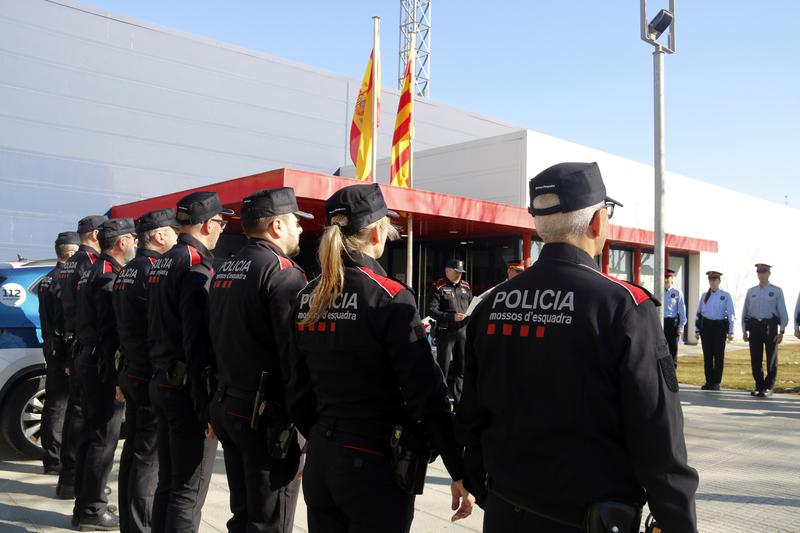 Catalonia's Mossos d'Esquadra police will be getting a new uniform for the first time in 40 years and will begin trading in their light blue shirts for dark blue ones from this Friday.
The change, which cost the force around €11m, will only affect the 11,000 officers who patrol Catalonia's streets.
Interior minister Joan Ignasi Elena, who was in the central Catalan city of Manresa on Friday to unveil the upgraded apparel alongside police chief Eduard Sallent and Pere Ferrer, the head of the force, argued that the new uniform is more modern and more comfortable than the old one.
According to him, this change reflects the government's appreciation for the force's work and is in line with the decision to include additional funding for it in the 2023 budget that will allow authorities to hire another 850 officers.
Similarly, Sallent said the new uniforms "are significant because, firstly, they entail modernization, and secondly, because they bring us closer to where we want to be."
But because only 300,000 items of clothing have been made so far, some officers will still have to wait to receive their new uniforms – for now, the Mossos have been prioritizing those who work in colder regions, that is to say, the Pyrenees and western and central Catalonia.