Neus Català was an 'extraordinary woman,' mourns Catalan president
The Catalan Women's Institute grieves the death of the death of the concentration camp survivor who spent years fighting for recognition of women refugees and in the resistance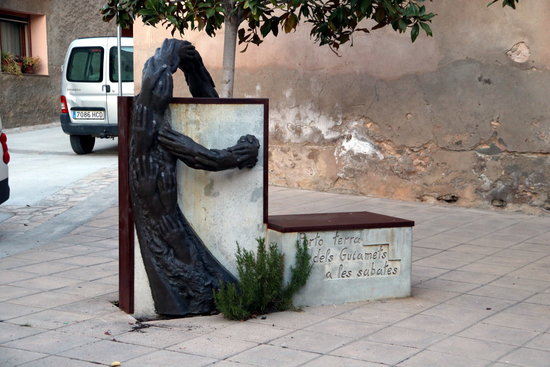 Neus Català was an "extraordinary woman" and an "example" for everyone in Catalonia, proclaimed the Catalan president Quim Torra, the day the activist and concentration camp survivor passed, aged 103.
At an act in Santa Coloma de Farners to pay homage to the families of the victims of Francoism, Torra highlighted the "enormous dignity" of Català, and dedicated a minute of silence to the woman who smuggled refugee children into France and then joined the resistance.
"Neus Català dedicated her whole life to explaining the horror of what must never happen again," proclaimed Torra, who had also tweeted in remembrance of the last Catalan Ravensbrück survivor, exalting her as a "clear voice for freedom and against barbarity.
Catalan Women's Instute and ERC politicians mourn loss
The Catalan Women's Institute (ICD) expressed their sadness for the passing of Neus Català in a public statement released by its president, Núria Balada, which praised Català's "strength" in "denouncing the horrors that women lived through in Nazi camps."
The statement also highlighted Català's "great work as an educator," which was "all done with the powerful objective of what happened during the Holocaust never happening again." Català continued her work after surviving WWII, preserving the historical memory of the women who fought in the Civil and Second World War.
Many other Catalan politicians and notable figures expressed their gratitude towards the work Català carried out, including many from the Esquerra Republicana party such as the parliament speaker, Roger Torrent. "It's our obligation," proclaimed Torrent, "to not allow that the sacrifice of a generation be forgotten," a generation, he specified, "that gave everything to fight against hatred and to build a freer world."