Member of group behind Barcelona terror attack says he was ready to confess
In court testimony leaked to the press, terrorist who survived Alcanar explosion claims he had doubts about the attacks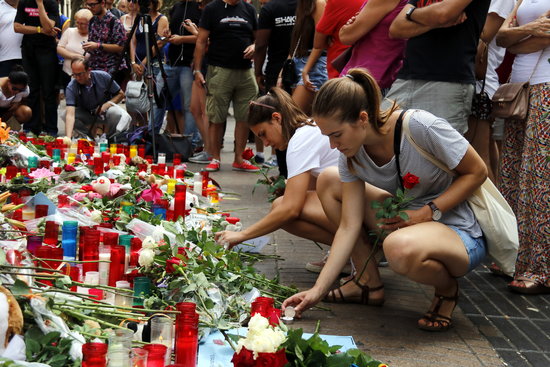 On the eve of the Barcelona terror attack in August last year, an explosion took place in a house in the town of Alcanar, destroying the building and killing two members of the terrorist cell preparing for the attack the next day in the Catalan capital.
However, one of the terrorists survived the explosion, and in a testimony he gave in Spain's National Court, he says that if the house had not exploded, he would have confessed what the group was about to do to his parents and the police.
In recordings of his testimony leaked to the press, Mohammed Houli Chemlal attributes responsibility for the terror cell to the imam, Abdelbaki Es Satty, who he says brainwashed the group's members, going so far as to drug them, say some media reports.
Also in the leaked material, Houli Chemlal says that when he got to the house in Alcanar, he began to have doubts about going ahead with the attacks and that the other members of the group noticed it, and so he didn't sleep at the house worried that they might kill him.
About the group's relationship with Es Satty in their hometown of Ripoll, Houli Chemlal says the first contact with the imam took place two years ago, but that they did not become radicalized until a few months before the attacks took place.
The leaked recordings cover two court appearances by the suspect, and in one of them, he confirms that the group's original target was the Sagrada Família church in Barcelona. At this point, he says that he lost the trust of the group and they stopped explaining the plans to him.
Houli Chemlal finishes his testimony saying he felt obligated to remain with the group because he feared for his life. He also appeals to the judge not to give him a long sentence, as he says he is someone who could never murder an innocent person.