'Medium' credibility alert of terror attack in Barcelona
Catalan police passes information on local officers, as US consulate issues message telling citizens to "heighten caution" in La Rambla area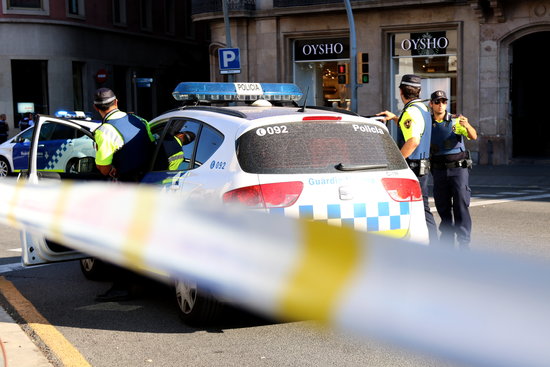 The Catalan police, Mossos d'Esquadra, has an alert of a possible terror attack in Barcelona which gives "medium" credibility, the Catalan News Agency has learnt.
According to the local newspaper 'El Periódico', this alert claims that an individual might try to run over people with a coach or similar on December 25, on Christmas Day, in the Catalan capital.
The Mossos have passed the information to Barcelona's local police, Guàrdia Urbana, but the terrorist alert in the country stays at level 4 out of 5.
Security alert from US consulate
This alert coincides with a message issued by the US consulate general in Barcelona telling American citizens to "exercise heightened caution around areas of vehicle movement, including buses, in the Las Ramblas area of Barcelona." That is, the city's most iconic boulevard, which already experienced an islamist terror attack on August 17, 2017.
"Terrorists may attack with little or no warning, targeting tourist locations, transportation hubs, and other public areas. U.S. citizens are reminded to remain vigilant with regard to their personal security," adds the message.
Catalan home affairs minister: alert is "one more"
On Monday morning, the Catalan home affairs minister, Miquel Buch, said that the Catalan police receive similar alerts now and then and this is only "one more," with the difference that the US has made it public.
Buch also said that the Catalan law enforcement will intensify the preventive antiterrorist patrol.