Losing faith: Catholicism in Catalonia and the secularization of traditions
Catalan society now a lot more diverse thanks to waves of immigration over the past decades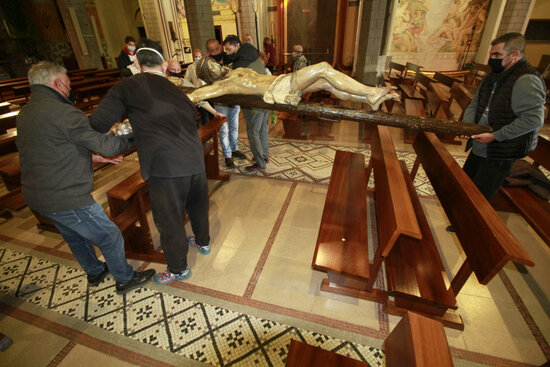 Catalonia has undoubtedly changed significantly over the last few decades. Since emerging from the fascist dictatorship and transitioning to democracy in the 1970s and 80s, to welcoming different waves of immigration diversifying the population and culture, Catalan society has undergone various evolutions and reformations.
One notable consequence of these developments is how Catalans have become, on the whole, more secular and less Catholic over the past 40 or so years.
The Franco dictatorship, which lasted until his death in 1975, was very closely tied with the Catholic Church, and the religion held great power and influence across Spain.
In a 2020 survey undertaken by Catalonia's Centre for Opinion Studies (CEO), 54.6% of respondents answered 'No' when asked 'Do you consider yourself as someone with religious beliefs?'
However, when asked 'Regardless of whether you practice it or not, what is your religion?' 53% answered Catholic. Additionally, 7% said they were Evangelical/Protestant, 4.3% answered Islam, while 18.6% responded Atheist, and 8.8% Agnostic.